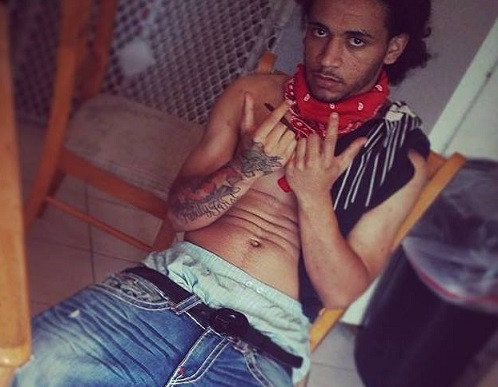 A US teenager has been arrested on suspicion of threatening to kill a police officer using emojis.
Osiris Aristy, 17, was arrested at his home in Brooklyn, New York after police were alerted to the "terrorist threat" he made on his Facebook account.
In one of his status updates, Osiris posted "N***a run up on me, he gunna get blown down," followed by an emoji of a police officer with three gun emojis pointed at it, according to a criminal complaint.
He had posted similar "threats" using the policeman and gun emojis, as well as posting an image of him holding a gun with the caption "feel like katxhin a body right now", reported the New York Daily.

After arriving at his address, police recovered a 38-calibre Smith & Wesson handgun and more than 25 grams of marijuana.
Officers said the teenager was arrested as his Facebook updates "caused New York City police to fear for their safety".
Osiris was charged with criminal possession of a weapon, making terroristic threats, criminal use of drug paraphernalia, aggravated harassment and criminal possession of marijuana.