Windows 8.1 will be released to the public today as the first major update to Microsoft's radically redesigned operating system.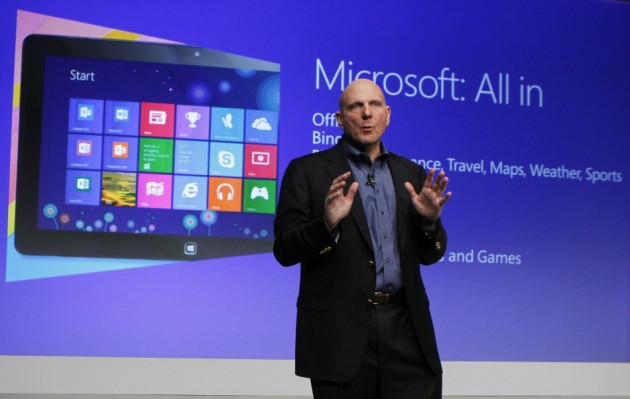 Just a week shy of one full year since Microsoft launched what was a dramatic shift in design for its hugely popular operating system, the company today publically released the first major update to its desktop software.
The Windows 8.1 update will be made available through the Windows Store from midday (UK time) on Thursday, 17 October, with all Windows 8 users being able to download the update for free. The launch will be a global one with those in New Zealand getting the update at midnight local time while those on the east cost of the US will wake up to the update at 7am, while those on the west coast of the US will get it at 4am local time.
The update is part of Microsoft's new upgrade cycle for its software, a system we have already seen in place with its Windows Phone software.
All new PCs and laptops sold from today will come pre-installed with the new software, and those looking to upgrade from Windows 7 directly to Windows 8.1 will be able to do so for $119 (£75), and those looking to upgrade to the Professional version of windows 8.1 from the regular version of Windows 8.1 will pay $99. Specific UK pricing has not been announced yet.
To coincide with the launch the world's most popular social network Facebook launched its first app specifically for Windows 8, though it is only compatible with Windows 8.1, so you will need the update to get it working.
Challenge
Since launch Windows 8 has failed to ignite the PC industry which just recorded its sixth straight quarter of negative growth, with research firm Gartner predicting that slump is likely to continue into 2014.
It is unlikely that the launch of Windows 8.1, alongside the release of laptops and PCs based on Intel's latest Core i processors will be able to reverse the trend to any great extent. Some analysts believe that customers have been holding off on buying new PCs or laptops until the release of Windows 8.1 and Intel's Haswell chips, but the much bigger influence on the declining PC market is the move to mobile computing and the rise of the tablet.
In September, research company IDC predicted that tablet sales would actually surpass PC sales in the final three months of 2013.
Start button
One of the most talked about changed in Windows 8.1 is the reinstatement of the Start button in desktop mode, the removal of which in Windows 8 left a lot of people used to the traditional Windows interface baffled - including this one man who couldn't work out how to get back to the tiled start screen from desktop mode.
Along with the reinstatement of the Start button and the ability to boot directly to the traditional Windows desktop environment, the Windows 8.1 update also brings a lot of features which will allow users to customise the look of Windows 8.1, including the ability to create different-sized tiles on the Start screen - in the same way you can with Windows Phone.
You will also be able to pick and choose which tiles appear on your Start screen rather than all apps you download appearing there by default. And those apps you do download will be downloaded automatically in the background.
Sync
Windows 8.1 also features a new version of Microsoft's market-leading browser,Internet Explorer 11 (IE11). Users will be able to sync IE11 across all their Windows devices, meaning that tabs open on the desktop browser will be instantly viewable on any device your logged into with your Microsoft account, such as laptops, tablets and Windows Phone devices.
Other additions to Windows 8.1 include new editing options for the Photos app, animated desktop and Start screen backgrounds and the ability to save files directly to Skydrive, which can then be accessed offline.
In a recent Q&A, Tami Reller, Windows' Chief Marketing Officer and Chief Financial Officer, said Windows 8.1, which was then codenamed Windows Blue, was in response to consumer feedback on Windows 8:
Consumer feedback
"Windows 8 is a big, ambitious change. While we realize that change takes time, we feel good about the progress since launch...The Windows Blue update is also an opportunity for us to respond to the customer feedback that we've been closely listening to since the launch of Windows 8 and Windows RT."
"We've learned from customers in how they are using the product and have received a lot of feedback," said Antoine Leblond corporate vice president of Windows program management. "Not only will Windows 8.1 respond to customer feedback, but it will add new features and functionality that advance the touch experience and mobile computing's potential."