Microsoft has announced that the first major update to its Windows 8 operating system will become available on 17 October.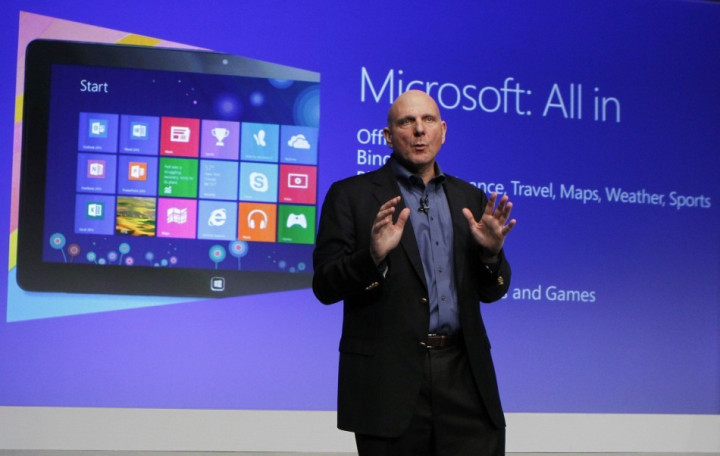 Coming almost a year to the day since Windows 8 was launched, the update, codenamed Windows Blue, will see the reinstatement of the Start button and the ability to boot up your PC directly to the traditional desktop environment users were used to from previous generations of Windows.
From 12pm on 17 October in the UK (4am in Microsoft's headquarters in Redmond, Washington) users running Windows 8 will be able to download the update through the Windows Store for free. Those looking to upgrade from Windows 7 or earlier versions will also be able to get Windows 8.1 from October 17, though pricing has not been announced yet. New laptops and desktop PCs bought from that date will come with the latest software already installed.
Since launch Windows 8 has failed to ignite the PC industry which has been in decline for the last couple of years. Only last week Gartner released its latest figures which showed that in western Europe sales slumped 20% in the second quarter of 2013 compared to last year.
The company launched two versions of Windows 8, with Windows RT a tablet-specific version which would not run any legacy Windows programmes. The platform has not been widely supported by third-party OEMS, and Microsoft's own Surface RT tablet has sold poorly.
Customise
As well as competing with the soaring tablet market, analysts believe that consumers are holding off on buying new PCs or laptops until the release of Windows 8.1 and Intel's Haswell chips which should see the development of thinner and lighter laptops with better battery life.
Along with the reinstatement of the Start button and booting to desktop, the update also bring a lot of features which will allow users to customise the look of Windows 8.1, including the ability to create different-sized tiles on the Start screen - in the same way you can with Windows Phone.
You will also be able to pick and choose which tiles appear on your Start screen rather than all apps you download appearing there by default. And those apps you do download will be downloaded automatically in the background.
Sync
Windows 8.1 will also feature a new version of Microsoft's market-leading browser, Internet Explorer 11 (IE11). Users will be able to sync IE11 across all their Windows devices, meaning that tabs open on the desktop browser will be instantly viewable on any device your logged into with your Microsoft account, such as laptops, tablets and Windows Phone devices.
Other additions to Windows 8.1 include new editing options for the Photos app, animated desktop and Start screen backgrounds and the ability to save files directly to Skydrive, which can then be accessed offline.
In a recent Q&A, Tami Reller, Windows' Chief Marketing Officer and Chief Financial Officer, said Windows 8.1, which was then codenamed Windows Blue, was in response to consumer feedback on Windows 8:
Consumer feedback
"Windows 8 is a big, ambitious change. While we realize that change takes time, we feel good about the progress since launch...The Windows Blue update is also an opportunity for us to respond to the customer feedback that we've been closely listening to since the launch of Windows 8 and Windows RT."
"We've learned from customers in how they are using the product and have received a lot of feedback," said Antoine Leblond corporate vice president of Windows program management. "Not only will Windows 8.1 respond to customer feedback, but it will add new features and functionality that advance the touch experience and mobile computing's potential."