A set of advertisements for the new Windows 8 operating system have been leaked onto YouTube. TechIt has reposted the videos on its own site, which show Windows 8 in action on tablets, as well as demonstrating how data and settings are synced using Microsoft's cloud service SkyDrive.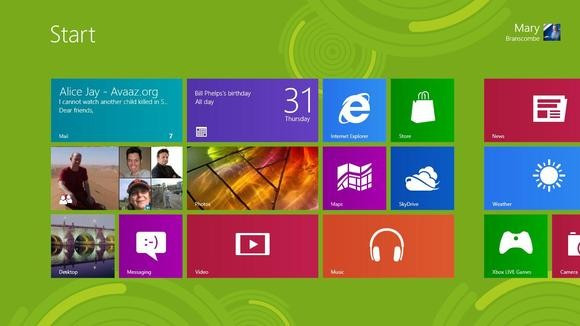 The other adverts focus on Windows 8's customisability and its in-built apps. One of the leaked commercials, called "Work hard, play hard" shows how Windows 8 allows for two different apps to be viewed simultaneously, showing a Surface tablet running and displaying a Twitter-like feed and YouTube at the same time.
None of the leaked ads specifically detail Surface, which is due for release on 26 October.
The adverts have appeared at the same time as computer accessory manufacturer Logitech has unveiled a new range of peripherals specifically designed for use with Windows 8.
As reported by The Verge, the Touch Mouse T620, Touchpad T650 and the Zone Touch Mouse T400 will all be available in Europe later this month.
The Touchpad, which is activated by placing one, two, or three fingers on the pad, depending on whether you want to open a cursor, swipe left or right, or return to the home screen, is part of what Logitech calls "a different view than Microsoft on navigation":
"We have a different view than Microsoft on navigation" Logitech told The Verge. "We don't believe taking your hand off the keyboard or mouse is the most natural way to use a computer."
The Touchpad will be priced around £50, with the T620 Mouse and the T400 Mouse costing roughly £40 and £30 respectively.
The leaked adverts and new peripherals come after a recent announcement that Razer's new gaming tablet will support Windows 8, and that the Windows Phone 8 will launch on 29 October.