The new start menu from Microsoft's upcoming desktop operating system has leaked via a screenshot.
The leaked image comes from MyDigitalLife forum via Neowin, which after speaking to a source close to Microsoft claims the leaked screenshot is legitimate.
This new leak shows the Windows 9 start menu with build number 9788. What is striking in the screenshot is the mention of 'Windows 8.1 Pro' in the bottom right corner. The source said that these builds inside Microsoft still use the Windows 8.1 Pro branding.
Prior to this leak, last week another screenshot of Windows 9 leaked with the same build number 9788. The leaked photo does not reveal much but the new build number alongside Windows 8.1 Pro listing can be seen. (Check the screenshot below).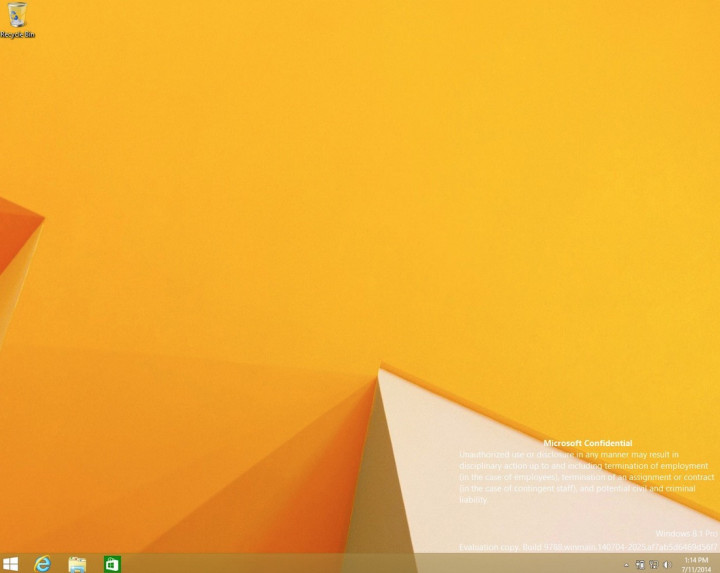 Recently, a similar build appeared via a photo leak on Twitter, which suggests Windows 9 will bump the kernel version to 6.4 with build number 9788. The build has been identified through the tracking mechanism inside Windows applications.
The Windows 9 dubbed as Windows Threshold is in its development process. The Windows team has reportedly started sharing its development progress with other divisions across the company.
The Preview version of the next major version of Windows is expected later this year, whereas the final version will be released some time in spring next year.