The most expected Windows 9, tentatively codenamed Windows Threshold, will seemingly be made available earlier than expected, albeit in the form of a 'Technology Preview' that is slated to be open to public from as early as September this year.
According to a ZDnet report, Windows Threshold would likely have the official 'Windows 9' nomenclature, when the 'technology preview' of the OS starts seeding late next month.
Users across the world preferring to install the Windows 9 'Technology Preview' will have to sign up to receive automatic regular monthly updates (to Windows 9) that Microsoft is expected to seed, once the preview build gets an official rollout.
This means that both general users and developers will get an opportunity to fully test all the new features that the Windows 9 stable release would likely provide.
Also, it is imperative to note that the final stable version of Windows 9 OS is likely to be subject to changes (functionality-wise) before finally going live next year.
The ZDnet had earlier reported that Microsoft will give a chance to users to test out all features of Windows 9 via subsequent automatic updates to the 'Technology preview.' This approach of the Redmond-based company is seemingly similar to its approach before the final stable release of Windows 8.
Prior to releasing Windows 8 (stable release), Microsoft had rolled-out two 'preview' versions before the OS was released to public during August 2012.
Enhancements to Look Out For
As of now, Microsoft is yet to make official the list of enhancements that users can expect within the 'Technology Preview' of Windows 9 (or within the subsequent updates to the OS), the company is also tight-lipped about the functionality set that the stable release of Windows 9 incorporates.
A new 'Start Menu' should in all probability grace both the 'Technology Preview' and the stable Windows 9 release. Considering the user flak it received for eliminating the iconic start button within Windows 8, Microsoft during its Build conference earlier in the year showcased a prototype of a new 'Mini Start Menu'.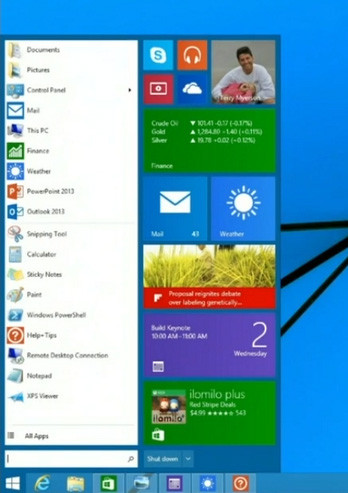 The prototype showcased floating Live Tiles in the Start Menu, which lets users access both metro-style and conventional (traditional Windows) apps.
This new 'Mini Start Menu' is highly expected to be featured in Windows 9. Various internal variants of Windows Threshold are said to already feature the 'mini start menu'.
This aspect, once official, will be the major highlight of the operating system.
Another Windows 9 functionality that recently surfaced is the Cortana integration within the OS.
According to a recent Neowin report, Cortana will be available to desktop users running Windows 9 Threshold, in the form of an application.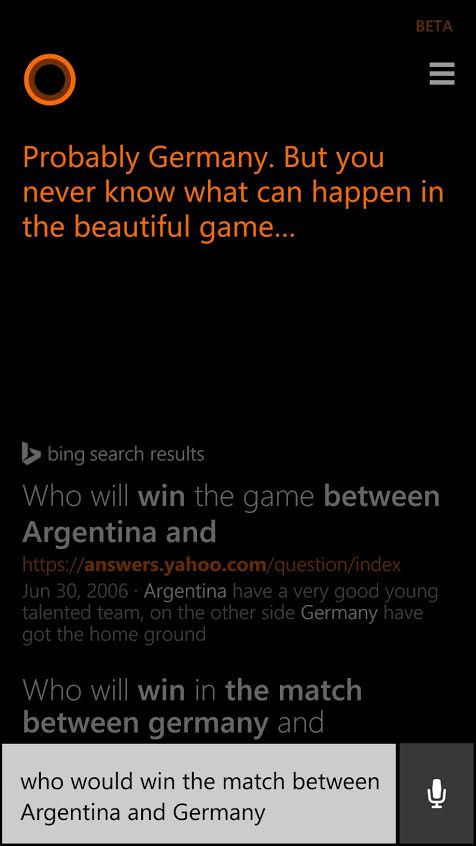 According to the Neowin report, users should be able to activate Cortana by just launching her custom-made app. Also, users should be able to communicate with the PDA either by typing out a text from the keyboard, or via voice input.
This means that the Windows 9 Threshold, once official, should also offer users enhanced accessibility/voice input features, which can be expected to be capable of not only grasping user input (voice), but also convey the grasped user input to Cortana.
Focus on Desktop Users
On desktops, Windows 9 'Threshold' interface is expected to boot as default rather than letting users choose between the traditional Windows and metro-style user interfaces.
Windows 9, once official, is expected to dynamically fit in the device, which it runs. Users on different Windows platforms should see Windows Threshold 'differently'.
Stable Version Release Date and Pricing
As of now, Windows 9 stable version is expected to start rolling out by spring 2015, though yet to be confirmed by Microsoft.
The pricing details of the most expected OS are yet to surface.