New features about the Windows Phone 8.1 GDR2 have been surfaced online, ahead of its public release.
Previous Buzz
Last week, WPCentral had confirmed that Microsoft is planning for two more updates to Windows Phone 8.1, internally known as General Distribution Releases or, GDRs.
The GDR1 and GDR2 (or, Update 1 and Update 2) are expected to be released this year, with the third update expected sometime in 2015, which is before the arrival of next major OS, codenamed as Threshold.
There is no much information available as to what are the changes and improvements the GDR1 and GDR2 would bring. But one of these two updates might include '3D Touch', that powers the upcoming Goldfinger handset expected in the Q1 2015. Besides, the GDRs are expected to address bug issues and bring other improvements.
As for the roll out time frames, the GDR1 is likely to release in the middle of this year, which is sometime in June/July, whereas the GDR2 to come in November/December.
Windows Phone 8.1 GDR2
NokiaPowerUser now claims the Windows Phone 8.1 GDR2 update seems to be very interesting, and it will bring some broader hardware configuration.
According to the sources, the GDR2 might offer support for 2K resolution display and Snapdragon 805 processor.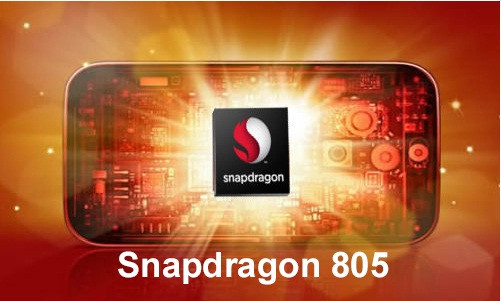 Snapdragon 805 Processor
Qualcomm's next generation Snapdragon 805 processor is the first commercial mobile processor to enable on-device Ultra HD display while including support for Ultra HD UI, gaming and imaging as well as video capture and playback.
The Snapdragon 805 featuring new Adreno 420 GPU, with up to 40% more graphics processing power compared to its predecessor, is the first mobile processor to offer system-level Ultra HD support, 4K video capture and playback and enhanced dual-camera Image Signal Processors (ISPs) for fast performance, multitasking, power efficiency and mobile user experiences.
Besides, this Krait 450 quad-core processor is the first mobile processor to run at clock speeds up to 2.5GHz with memory bandwidth support up to 25.6 GB/second, designed to provide unprecedented multimedia and web browsing performance.