Windows Phone 8.1 Offers Backup/Restore Start Screen and Text Messages Search
New Windows Phone update offers ability to search text messages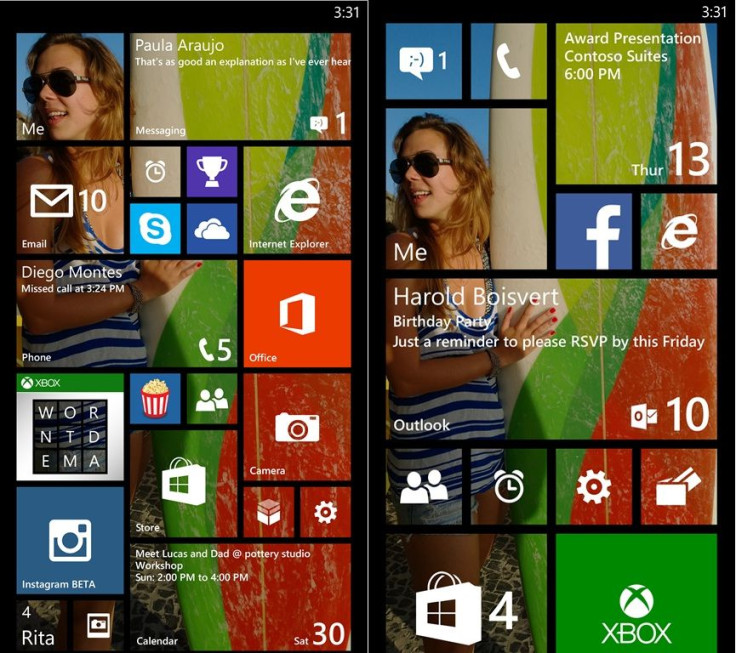 Microsoft has unveiled the latest iteration to Windows phone 8, Windows Phone 8.1, which is expected to be released for developers on 14 April, followed by a public rollout later.
The new update with a bunch of new features such as start screen, lock screen, Cortana voice assistant and action centre, makes the smartphone a reflection of the user's personality and desires.
Backup and Restore Start Screen in Windows Phone 8.1
Ahead of the official release, developer Justin Angel has confirmed via Twitter that Windows Phone 8.1 update enables users to back up and restore their start screen across devices. Also, restoring a device will download the data for all apps.
Besides, this feature restores every tile on the device. All the start screen icons and images are maintained. But the only contents which are not restored are the apps, which need to be re-downloaded from the Windows Phone Store, notes WPCentral. Until the app is restored its tile appears grayed out on the screen.
Text message searching in Windows Phone 8.1
Among a number of improvements to the Windows Phone 8.1 is the ability to search text messages.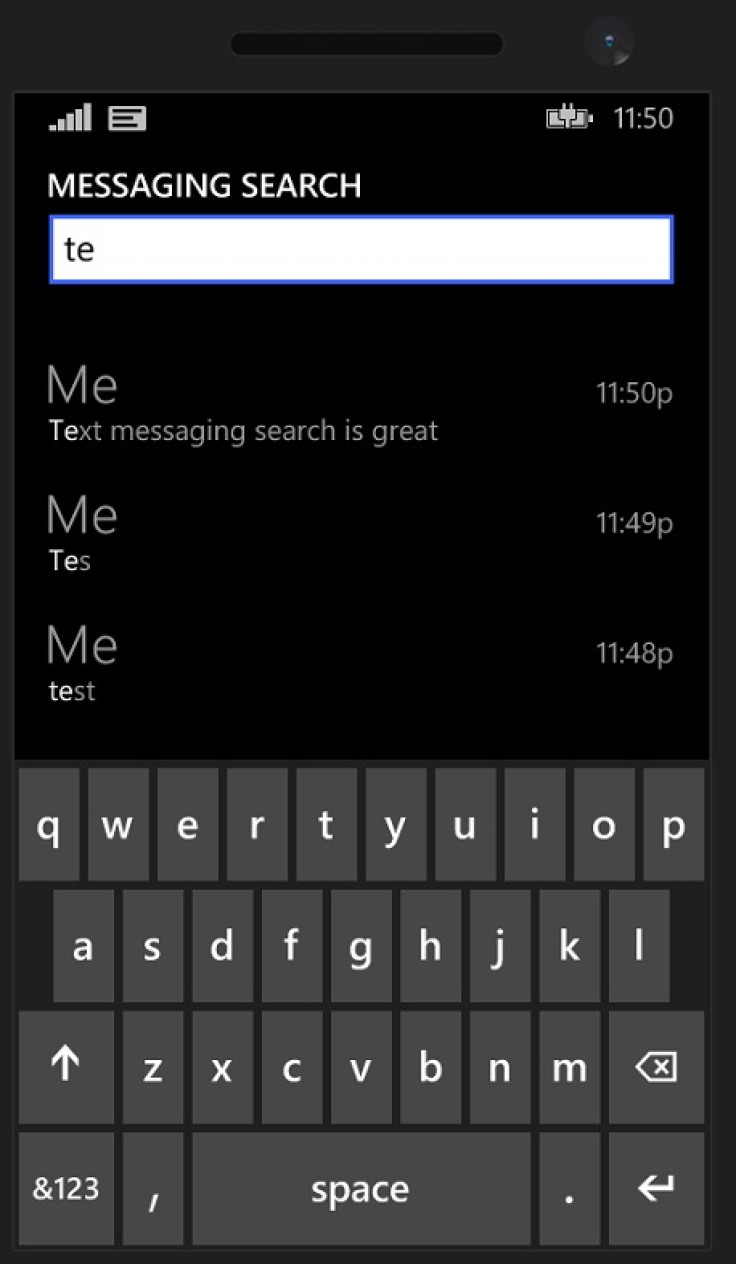 This has been discovered by a Reddit user while using the new Windows Phone 8.1 emulator. The feature allows users to search through the messages for a particular piece of text. But it does not allow searching only one thread of messages. However, universal search is expected to be a part of Windows Phone 8.1 via Cortana, which hopefully supports text messages, explains WMPoweruser. Below is the statement which Reddit users mention about the Windows Phone 8.1 text message search.
"I am getting back to working on an app I took a break from for a couple months and downloaded the new SDK. Looking through it, its nice to see that you can search your text messages.

As you can see, as you type, it starts to show texts that contain what you're typing. Nice. But could be a bit better. Perhaps they should have added a Search in each text message thread. Say you text a lot of people but only want to search texts youve had with a particular person. They should've added a Search option in each thread, which I see no option for."
© Copyright IBTimes 2023. All rights reserved.