With a range of strong new features and deep-level changes to make it more closely related to its big desktop brother, Windows Phone 8 promises to deliver much more than the subtly-updated home screen would have you believe.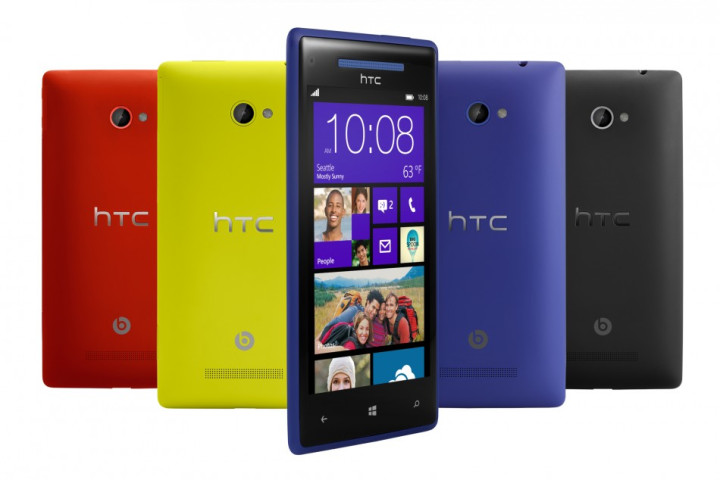 But, as the suspected 29 October release date creeps ever closer, it's starting to look as if Microsoft has either bitten off more than it can chew, or has the biggest surprise in tech planned for the end of this month.
Back in June when the Redmond company showed off Windows Phone 8 for the first time, what looked like a strong but subtle update on the outside was revealed to be a ground-up rebuild on the inside.
By sharing the same core code, applications and games created for Windows Phone 8 can be ported over to Windows 8, and - most impressively - vice-versa, so games made for the desktop could be made to run on WP8 smartphones with little effort.
As a result of this huge rewrite, Microsoft made it clear from the outset that WP8 would not be coming to any existing Windows Phone and instead these would get a halfway-house update called 7.8, offering the new home screen of WP8, but none of the kernel rewrite.
The rolling out of significant updates to both Windows and Windows Phone (and not forgetting the new company logo and Xbox updates, too) was starting to make 2012 look like a pivotal year for Microsoft.
We all know that Windows 8 will arrive on 26 October; we all know about the touch-optimised RT version; we all know about the new start screen - and we can all have a play with it now, thanks to the free customer preview.
But what about Windows Phone 8, tipped to be released just three days later?
Microsoft first showed off WP8 on prototype hardware in June, but it was Samsung that announced the first production device, the Ativ S smartphone at IFA in August.
IBTimes UK flew out to Berlin for IFA, and while we got to go hands-on with the Galaxy Note 2, Galaxy Camera and Windows 8-running Ativ Tab that very evening, the Ativ S phone got nothing more than a brief on-stage reveal.
Never fear, we thought, more manufacturers will be along shortly with their WP8 hardware, then finally we'll get to see the mobile operating system in more detail.
Nokia
Next it was troubled Finnish phone maker Nokia who, after a monumental fall from fame since the arrival of the iPhone, has struggled to make much of an impact with it's Windows Phone 7-running Lumia series.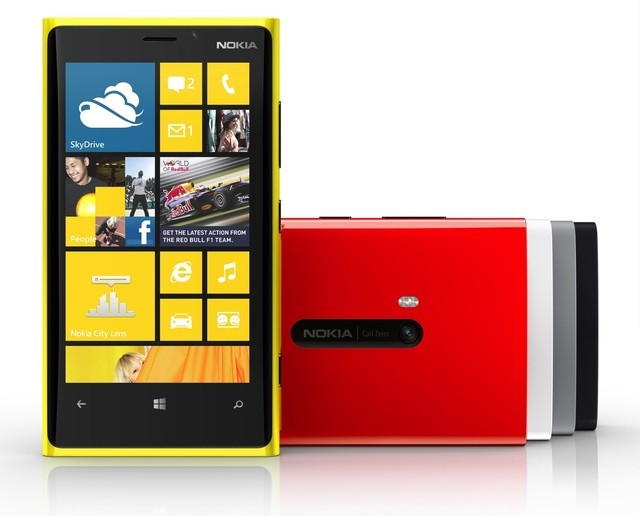 In early September the company announced its Lumia 920 (above) and 820, two smartphones running Windows Phone 8, packing market-leading camera technology and both with the potential to steal market share from Apple and Google.
But apart from some competitive specs revealed by Nokia - and an impressive camera on the 920, despite the less than honest advertising - very little of WP8 beyond the home screen was shown off.
At this point WP8 was just two months away and developers (apart from a select few) were still not able to download the software development kit (SDK) to play around with the new operating system and start creating apps for it - and all this after Microsoft said the SDK would go public in the summer.
Windows Marketplace chief Todd Brix told developers in a blog post on 12 September: "We recognise that this is a different approach to delivering tools than we've taken in the past.
"Our goal is to generate as much Windows Phone 8 excitement as possible to attract new customers when phones go on sale. This is one of many steps we're taking to help give you what you (and we) want most."
This delay went down badly with developers; one named WinPhoneDevPi said: "I can't say enough how disappointing this is. Microsoft's own experience should tell it this is a terrible idea. What happens when MS focuses on engineering and communication? Windows 7. What happens when they let marketers drive decision making? Vista.
"Oh well. Guess I'll go back to focusing on Android."
A different way
Now, if we side-step briefly to look at Apple and how it handled the launch of iOS 6:
The update was first announced on 11 June and the SDK was made available to all developers (and to anyone who pays the £69 a year developer membership) the very same day.
This gave developers three-and-a-half months to play around with iOS 6 and develop applications for it, and while they weren't told about the iPhone 5's larger screen until it went on sale, apps for Passbook were ready to go from day one.
Meanwhile, most Windows Phone developers are still twiddling their thumbs, waiting for the SDK to be made more widely available - currently Microsoft has only issued it to a very select number of developers, and the 'public by late summer' promise has disappeared without trace.
HTC's turn to wear the Windows badge
Next, it was HTC's turn to show off its Windows Phone 8 hardware - and to throw a spanner in the works for Nokia and headline writers alike.
HTC didn't just announce the 8X and 8S smartphones but the 'Windows Phone 8X' and 'Windows Phone 8S'. Wordy perhaps, but a clear statement to Nokia and everyone else that the Taiwanese company is Microsoft's favourite.
As with Nokia two weeks earlier, we were greeted by brightly coloured smartphones running the equally bright WP8, but still nothing more than the home screen was shown, while hands-on time for journalists was minimal.
It would be all too easy to say that WP8 is drastically behind schedule and Microsoft has nothing more to show, but on the other hand the company could be taking a leaf out of old Apple's book when it comes to hype and secrecy.
By circulating the SDK to just a few trusted developers, Microsoft will cut down drastically on the amount of journalists and bloggers alike buying a dev license, publishing photos and reviews online, and smashing their way through any non-disclosure agreements in place.
This can drum up vast publicity, but then Microsoft may well argue that its controlled announcements are better and keep excitement and expectations in check - after all, this is a huge step for the company and it doesn't want the rumour mills writing cheques that the product can't cash.
So maybe those select few developers are all Microsoft thinks it needs to launch Windows Phone 8 with enough original apps for users to download on day one.
Or maybe there's still a big One More Thing to come before the expected 29 October release date.