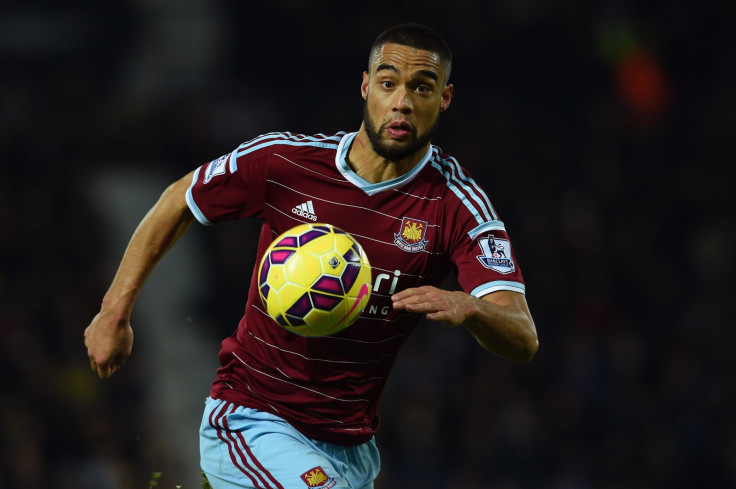 West Ham United defender Winston Reid says the club's imminent move into the Olympic Stadium for the 2016/17 season was part of the reason for his decision to sign a new six and a half year contract and reject reported interest from Arsenal and Tottenham Hotspur.
The New Zealand skipper was heavily linked with a move away from Upton Park with his deal set to expire at the end of the campaign and manager Sam Allardyce being consigned to losing the influential defender.
However, in a dramatic U-turn Reid has penned fresh terms worth £60,000-a-week and £19.5m over six years to remain at West Ham until 2021 and scupper both Arsenal and Tottenham's attempts to sign the 26-year-old on a free at the end of the current campaign.
"It's one of those things that took a bit of time, but we got there in the end and I'm very happy to be here for the next part of my career," Reid told West Ham's official website of the new contract. "I'm looking forward to it.
"At the end of the day, for myself I feel comfortable here. I was speaking with the joint chairman David Sullivan and everybody and felt like I was valued here.
"He was clearly very committed to getting the deal done and keeping me at the club, so I'd like to thank him for that and I'm delighted to sign for the next six years.
"My family are happy living here too. We've been part of the club living in London, so we weighed all the factors up and I'm delighted to be staying here."
He added: "It's exciting times for the club with the stadium move too and that was a factor. It's not just that, in general the people around the club and the way everything works, I'm delighted we got it done."
Both Arsenal and Tottenham had been linked with a move to keep Reid in the English capital beyond the end of the current season, while Premier League rivals Liverpool and Manchester United were also mentioned with having an interest.
Arsenal's defence has been injury-ravaged this season with January signing Gabriel Paulista the latest player to be ruled out with a hamstring problem while Tottenham have had a much-changed back-four themselves in Mauricio Pochettino's first season in charge.