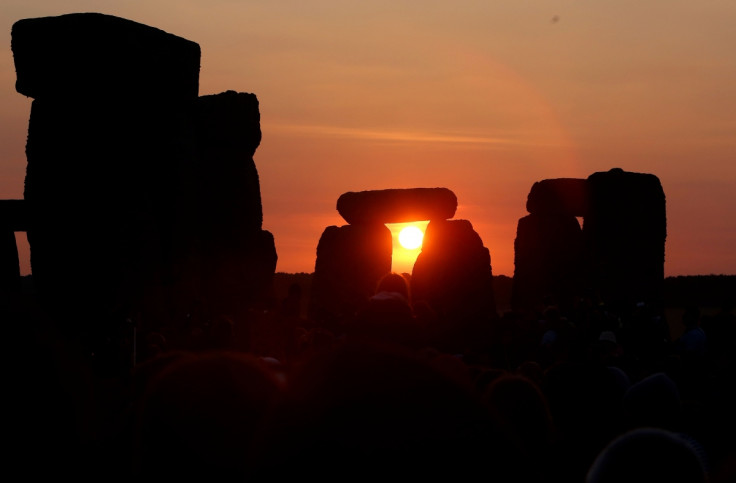 The winter solstice, which falls on 22 December in the northern hemisphere in 2015, is celebrated around the world by various cultures and communities. The Pagan celebration is one of the oldest winter celebrations in the world, marking the shortest day and longest night of the year. IBTimes UK looks at how it is celebrated around the world.
Stonehenge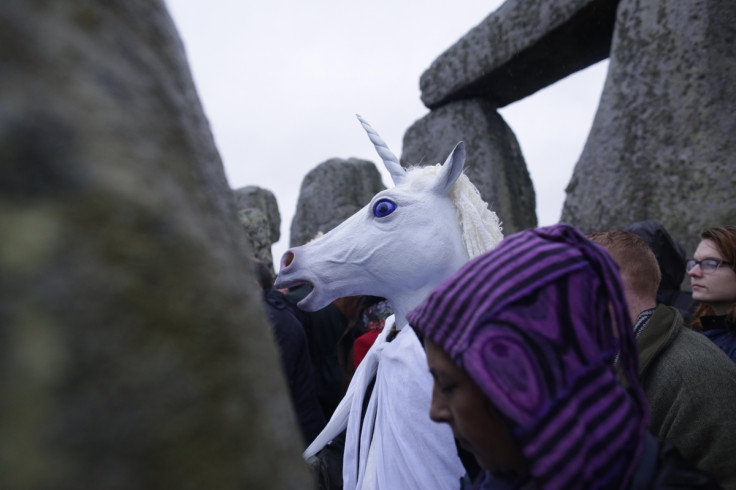 One of the focal points for the winter solstice is the prehistoric Stonehenge. Thousands gather to watch the sun rise above the ancient stones every year, with druid and pagan communities out in force to celebrate the event with singing and costumes.
Colombia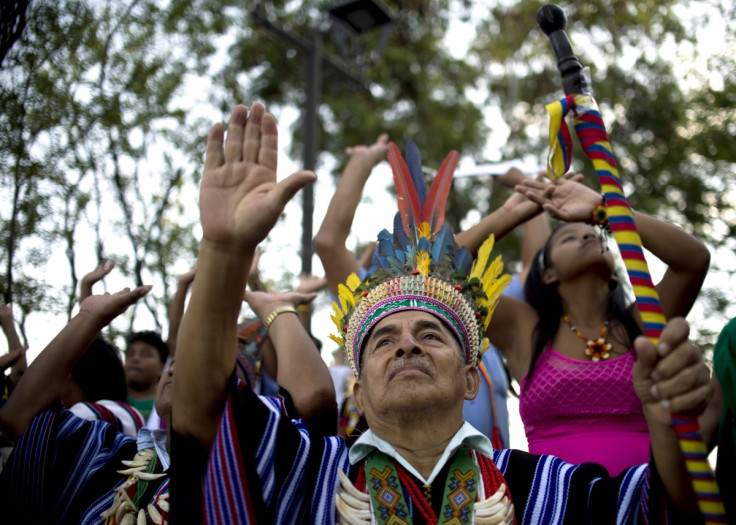 Inga people, an indigenous ethnic group, participate in a ritual during the celebration of the "Inti Raymi" – the Sun Festival – in June in Cali, Valle del Cauca department, Colombia. The Inti Raymi is an ancestral indigenous celebration to honour the Inti (Father Sun) and the Pachamama (Mother Earth) for the life and food received. It is celebrated yearly during the winter solstice in the southern hemisphere.
Belarus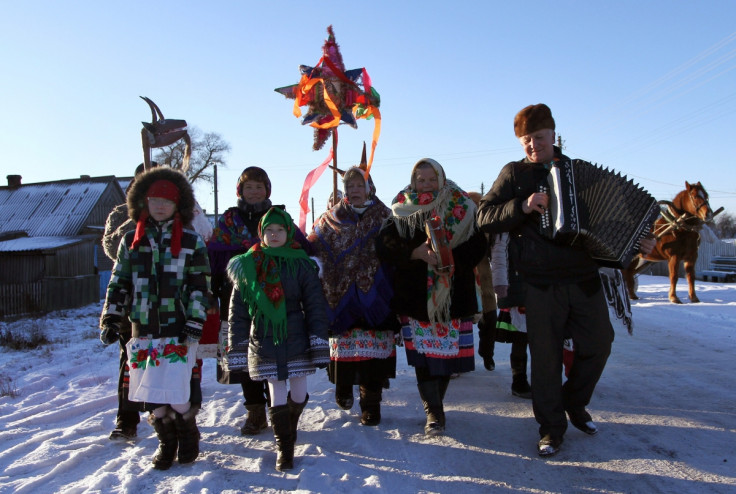 Belarusians in traditional dress celebrate the Christmas carol rite – Koliady – in the village of Pogost, around 250km south of Minsk in January. Koliady is an ancient pagan holiday originally celebrated during the winter solstice but is now celebrated over Christmas and the new year according to the Julian calendar.
Japan
A woman walks across hot embers during a ceremony to pray for good health at Kabasan Saenazumi Jinja shrine in Sakuragawa City, in the northern Kanto region of Japan. The ceremony is held every year on or around the day of the winter solstice.
Scandinavia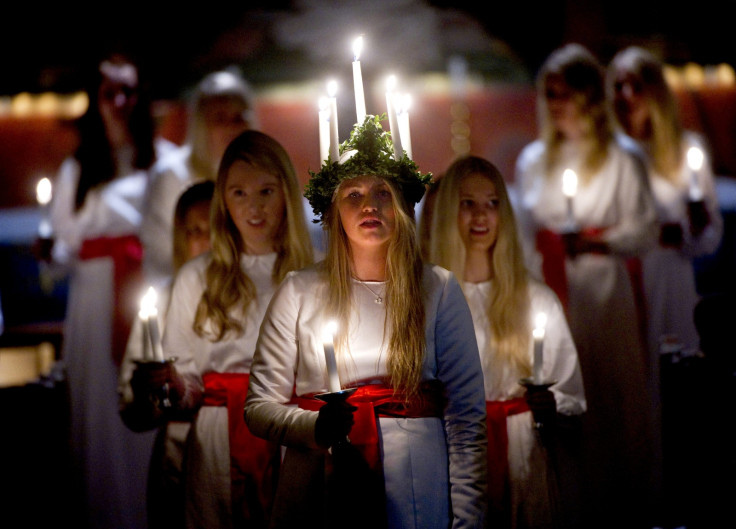 The festival of lights celebrated in Sweden, Norway and Swedish-speaking areas of Finland is celebrated on 13 December in honour of St Lucia, one of the earliest Christian martyrs. Historically, the Norse celebrated the winter solstice with bonfires to scare away evil spirits. After converting to Christianity, they incorporated the legend of St Lucia into the celebrations, to combine Christian and Pagan customs.
India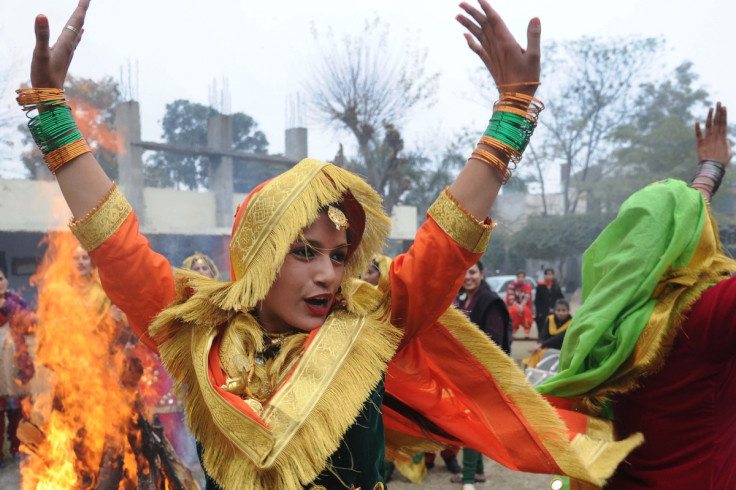 Indian college girls, clad in traditional Punjabi dress, perform the giddha folk dance around a bonfire during celebrations of the Lohri festival in Amritsar, Punjab. The Lohri harvest festival commemorates the winter solstice and is marked in northern India by the lighting of bonfires.
Spain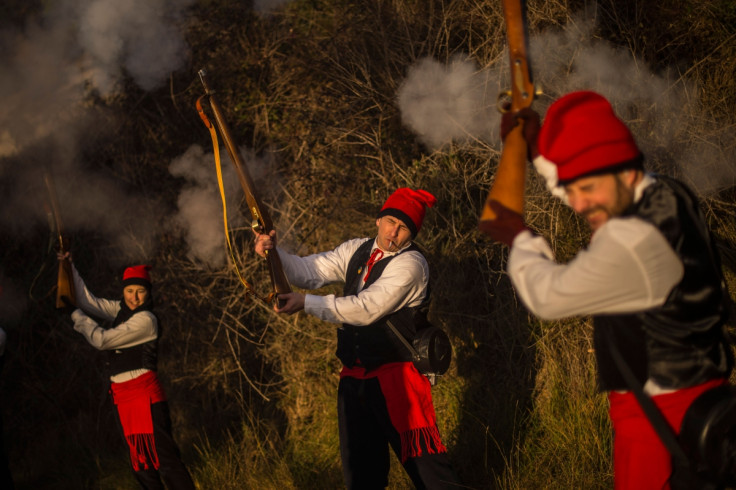 Galejadors fire muskets during La Festa del Pi – The Festival of the Pine – in the village of Centelles in Barcelona, Spain. Men and women walk into the forest to chop down a pine tree, load it on an ox cart and take it to the church in the village. The pine tree is then decorated with five bouquets of apples and wafers and hung inside a church until 6 January. The tradition has been documented since 1751 and it is believed its origins are related to the trees and the pagan worship of fertilisation during the winter solstice.