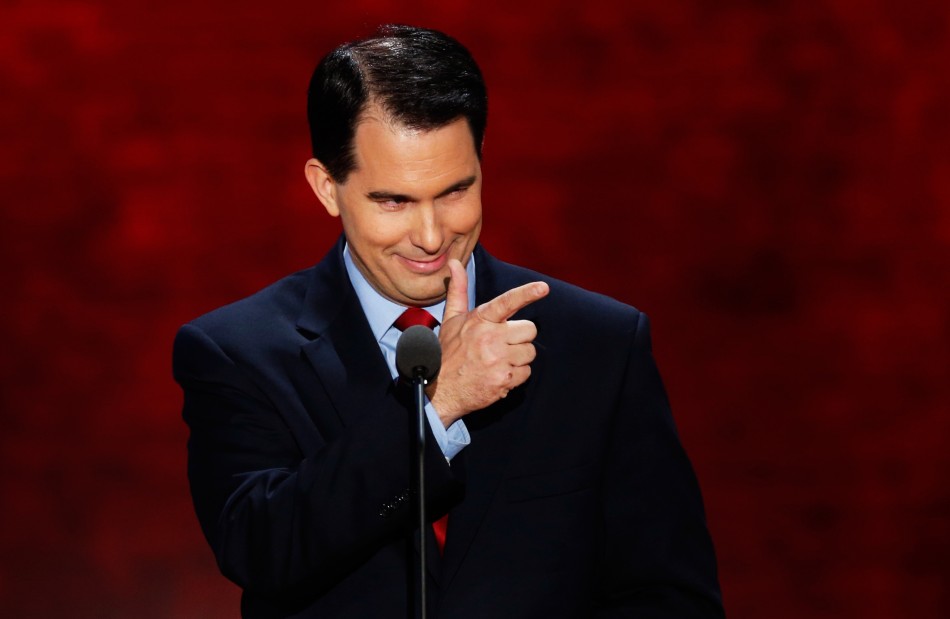 Likely Republican US presidential candidate Scott Walker has waded deep into conservative territory in the abortion debate. The Wisconsin governor said he supports a strict state ban on all abortions after 20 weeks even for victims of rape and incest. He insisted victims are most concerned about their resulting pregnancies only in the "initial months," then, apparently bond with their embryos, reports Talking Points Memo.
"I mean, I think for most people who are concerned about that, it's in the initial months where they're most concerned about it," Walker said of pregnancies caused by rape and incest.
"In this case, again, it's an unborn life, it's an unborn child and that's why we feel strongly about it," Walker said. "I'm prepared to sign it either way that they send it to us."
He called such a ban "rational and reasonable." Whether "you're pro-life or not, that's a good time to say that shouldn't be legal after a time when an unborn child can literally feel pain," Walker told reporters.
Fathers could sue for emotional distress
Wisconsin Assembly Bill 237 would also allow would-be fathers to sue a doctor for "emotional and psychological distress" if he disagrees with the abortion, regardless of his relationship with the woman having the procedure.
If the bill becomes law, doctors who perform an abortion after the limit could be charged with a felony and fined up to $10,000, or face up to three and a half years in prison.
The Wisconsin State Assembly and Senate are expected to vote on the abortion bill soon, but no date has yet been scheduled for the vote.
Walker made news last week when he said ultrasounds were "pretty cool" while discussing Wisconsin's mandatory ultrasounds before women can have abortions.