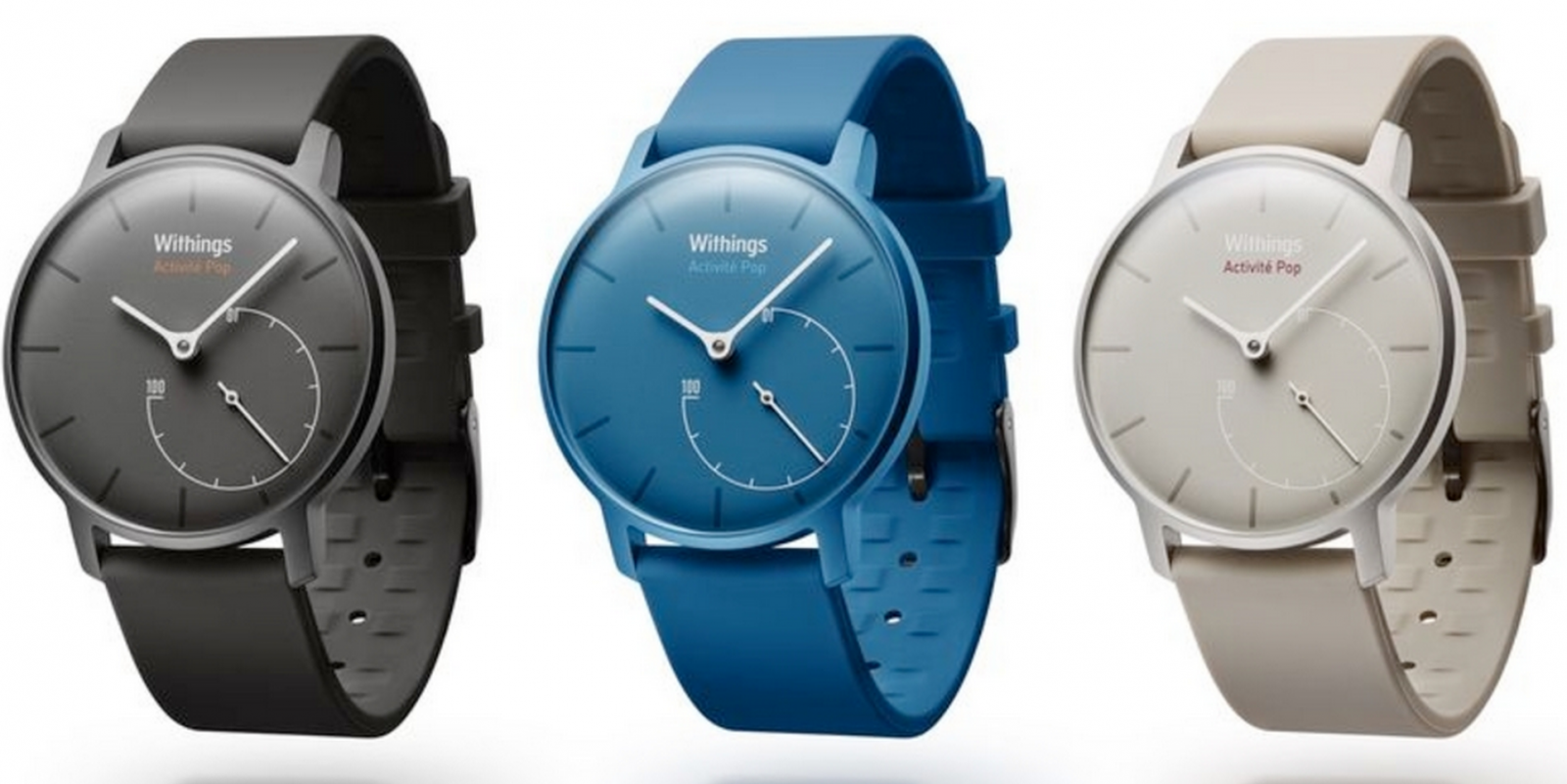 Launching at CES 2015 in Las Vegas, Withings Activité Pop is a younger and cheaper version of its stylish smartwatch, promising fitness tracking for a fraction of the price.
Withings is a company which has taken a different approach to the fitness tracker market by creating the Activité smartwatch which combines advanced sensors in what looks like an old-fashioned timepiece.
The major drawback for the Activité is its £320 price tag, but the French company is now looking to address the budget end of the market with the launch of the Activité Pop which costs £200 less at £119.95 – a comparable price to smartwatches from the likes of Sony, Samsung and LG.
The smartwatch will be available for pre-order from Monday, 5 January.
Ostensibly the Pop will function identically to its more expensive sibling, but rather than getting a stainless steel case and calf-hide leather strap you will get a PVD-coated watchcase and a silicone strap.
The Activité Pop will come in three colours (black, blue, and sand) and interchangeable straps will also be launched.
Time to step up
Withings chief executive Cédric Hutchings said that it is time wearables "step up to what they claim to be" and be devices people wear all the time.
"We've paired Activité's elegant Parisian design with fun-to-wear materials and pop colours in order to create a very personal device that people would want to wear and never take off," Hutchings said.
The Activité Pop watch face features the same two-dial setup as the original smartwatch, one which tells the time with the other telling you how close you are to completely the goal you have set for steps taken, distance travelled, etc.
The Activité Pop will sync with the Withings Health Mate app which allows users track activity, sleep, and monitor their personal goals. Initially, the Activité Pop will only be available for iOS users with an Android compatible version to follow.
Unlike almost all smartwatches on the market today, one of the biggest selling points of the Activité Pop is its eight-month battery life. The Pop is also water-resistant up to 30 meters, meaning you don't have take it off while swimming.
The Activité Pop will be available for pre-order in the UK for £119.95 from Monday, 5 January and will be available exclusively in-store from Currys/PC World and Harrods towards the end of January.