Wearable tech features on 1-in-3 Christmas present wish lists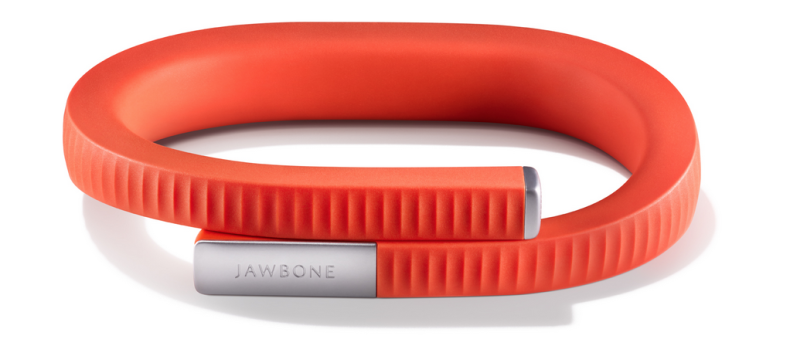 Wearable gadgets are on the Christmas wish lists of a third of the British public, and half believe smartwatches and fitness trackers are the key to a longer life.
A survey of 1,068 UK adults conducted in November found that 34% have added a wearable to their Christmas present list, while it is predicted that 17 million 18- to 65-year-olds will own a piece of wearable tech by 2017.
Commissioned by Currys PC World, the survey found just 9% of UK adults currently own a piece of wearable technology, like a fitness tracker or smartwatch, but by 2017 43% will at least consider owning one.
As with all new technology, it's the young early adopters who will drive the popularity of wearables, with 49% of 18- to 30-year-olds believing everyone will use wearable tech in the future; however, 30% of adults of all ages says the technology will "turn people into cyborgs."
Smartwatches from Google, LG, Motorola and others, plus fitness trackers from Jawbone and Fitbit have seen wearable tech sales increase 710% from last year, according to Currys PC World.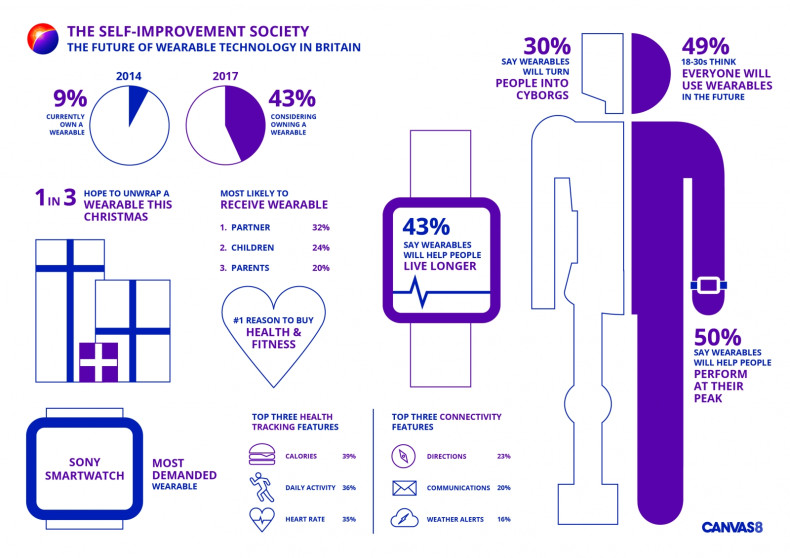 "Wearable technology will revolutionise our lives as it embeds itself into more everyday items and becomes accessible to a wider range of people," said Dave Ward, head of innovations and technology at Currys PC World.
Despite smartwatches offering a new way to read notifications like text messages, tweets and emails, 'improving health and fitness' is the most popular benefit cited by those buying wearable gadgets.
Ward added that social engagement with wearables will help increase sales in the nascent sector. "People have a pretty competitive mentality. Wearables that let you share data with others and link in with apps are seeing faster growth. The social element is probably one of the biggest drivers in this space."