Montblanc e-Strap adds notifications, fitness tracking and touch screen to a regular watch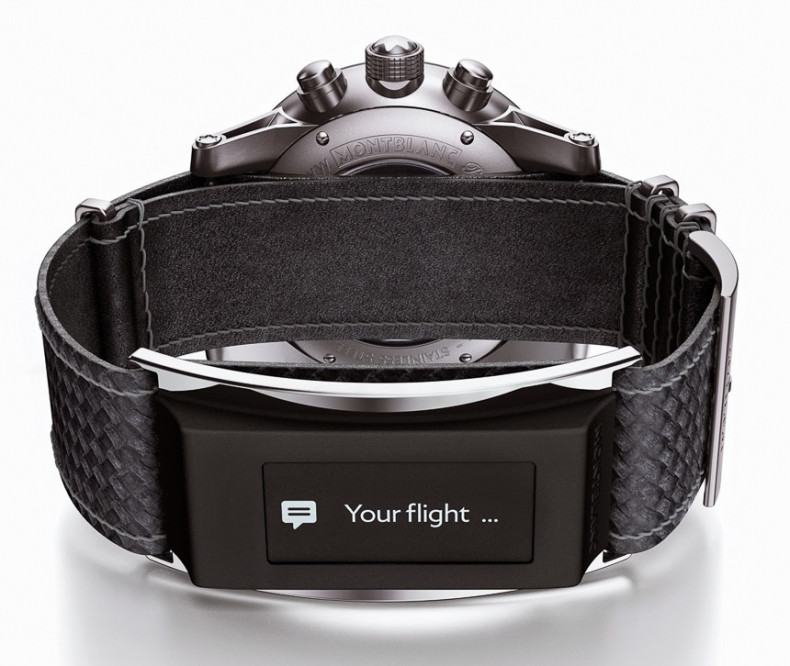 As Google's Android Wear continues to improve and the technology world holds its breath for the Apple Watch, traditional watchmakers are beginning to sit up and pay attention, fearful of the first industry shake-up in decades.
The latest non-tech company to experiment with the smartwatch concept is Montblanc, which has announced the e-Strap, a 4cm long device integrated into the strap of a regular watch. Made from a material called DLC (diamond like carbon) and coated in steel, the device connects by Bluetooth to a smartphone application for delivering notifications on a small OLED touch screen.
It also uses sensors to track your movement and sleep, and control music playback on your iOS or Android smartphone.
Notifications are delivered with a vibration and include alerts for phone calls, texts, emails, calendar events, social network interactions and reminders. Montblanc claims the splash-proof e-Strap will offer five days of battery life - around five times that of regular smartwatches - and it is charged via a microUSB port.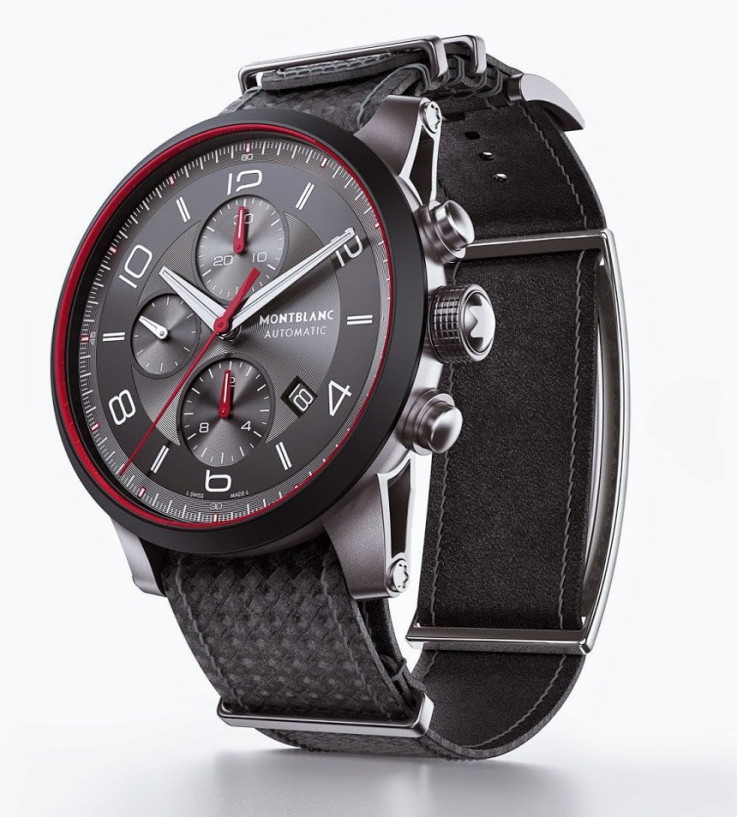 Montblanc
The e-Strap, which includes both the computing unit and a leather strap, will come on a number of Montblanc's 2015 Timewalker Urban Speed watches, with prices ranging from around €2,990 to €4,690 (£2,300 to £3,600), while the e-Strap can be bought on its own for €250.
This makes just the strap more expensive than Android Wear smartwatches from LG and Motorola, and isn't far off the $349 (£230) base price of the Apple Watch, but as an accessory for the luxury market it doesn't break the bank.
Smartwatches have been criticised for their large bulk compared to conventional watches, and while the e-Strap appears much more subtle than some alternatives, it is being demonstrated on a watch with a 43mm face, slightly larger than the biggest Apple Watch.
Montblanc isn't alone in its efforts to keep pace with the growing smartwatch industry. Tag Heuer recently announced it would enter the market, and an Intel-powered device could arrive at the CES technology show in Las Vegas (6-9 January).
Meanwhile, the Withings Activité is a regular watch which can track your movement, exercise and sleep using sensors and a Bluetooth connection to an iOS app, while avoiding a large and unsightly touchscreen.