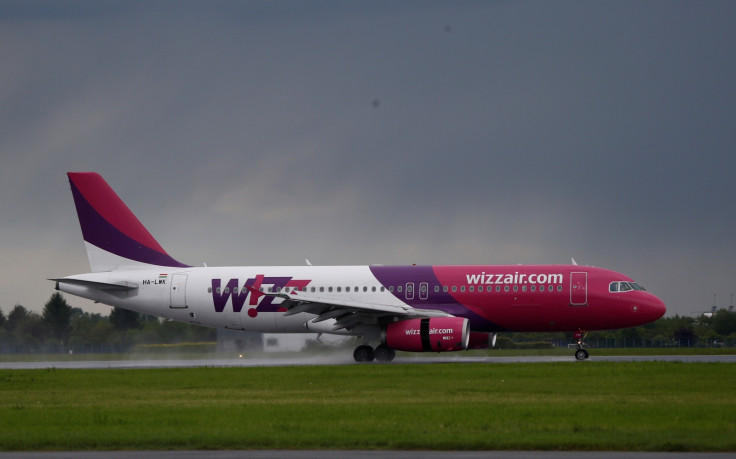 Shares in Wizz Air surged almost 9% early on Thursday (25 May), after the budget airline reported record profit in its financial year, despite a challenging environment due to higher fuel prices and lower fares.
In the 12 months to the end of March, full-year profit jumped 28% year-on-year to €246m (£212.9m), while revenue climbed 10% to €1.57bn and the number of passengers increased to 23.8 million, 19% higher than in the corresponding period a year earlier.
The load factor - a crucial gauge in the aviation industry as it measures the number of seats filled on a plane - rose from 88.2% to 90.1%.
As a result, the FTSE 250-listed company said profit for the current financial year is expected to be in a range between €250m and €270m, although it stressed the forecast was "heavily caveated" by the revenue performance for the all-important summer period and the second half, for which it currently has limited visibility.
The carrier said demand for flights to and from Britain remained strong despite the economic and political uncertainty triggered by the Brexit vote. However, the pound's sharp depreciation in the 11 months following last June's EU referendum resulted in a negative impact on revenue of approximately €17m, which was largely offset by the rest of Wizz Air's route network.
Group chief executive József Váradi said the airline was well placed to exploit the significant market opportunity that exists in the CEE market.
"We will continue to expand our route network, drive efficiency in our operating model, grow our ancillary revenue streams and enhance our compelling customer proposition," he said.
"This winning formula leaves Wizz Air well placed to continue to deliver significant returns for our shareholders."
In February, Wizz Air unveiled plans to set up its first base in Britain at London's Luton airport. The low-cost airline, which focuses mainly on destinations in eastern and central Europe, said Luton will become its 28th base and will be open on 18 June this year.
The carrier is the second-largest carrier at the Bedfordshire-based airport, from where it has flown out for the last 12 years, and establishing the base will increase the number of routes being served from the airport to 42.