Wladimir Klitschko 'embarrassed' by 'sexist and homophobic' heavyweight champion Tyson Fury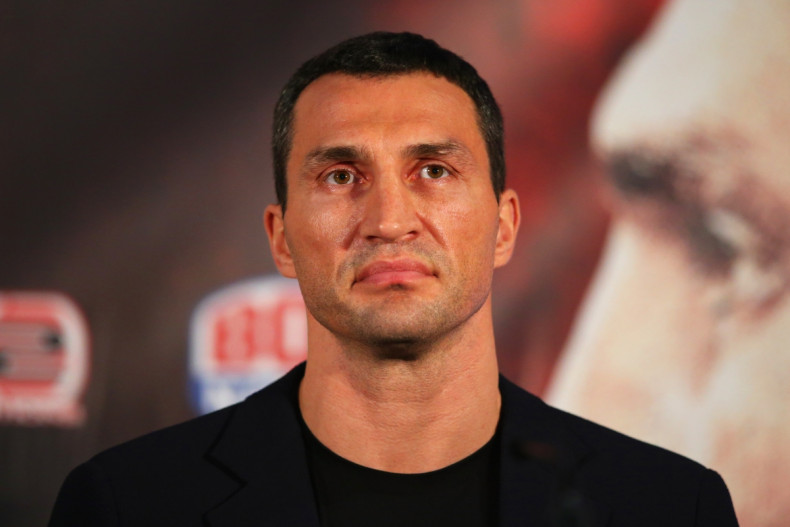 Wladimir Klitschko says the sport of boxing should be embarrassed to have Tyson Fury as its linear WBA Super and WBO world heavyweight champion, following his recent string of controversial comments. Since ending the Ukrainian's 11-year unbeaten run with a unanimous points victory last November, Fury has been heavily criticised for his views on women, homosexuality and paedophilia.
The 27-year-old has so far avoided punishment for the claims which included comments regarding Olympic heptathlon champion Jessica Ennis-Hill and calling for paedophilia to legalised - basing his stance on the bible. Fury has been warned over his behaviour by the British Boxing Board of Control but his bizarre antics show no sign of letting up.
Fury and Klitschko went face-to-face for the first time since the preliminary date for their rematch was confirmed to take place on 9 July. Their clash at the Manchester Arena included Fury stripping to the waist and taunting 40-year-old Klitshcko that he was beaten by a man "as fat as a pig".
Klitschko has kept a low profile since losing the WBA and WBA titles last year but has watched on as Fury has continued to pour scorn over the sport. The Kazakstan-born fighter says he has a duty to boxing to dethrone Fury and admits he is "embarrassed" to have been beaten by Fury.
"I am embarrassed that Tyson Fury has the stage and is making statements because it is a stage to be heavyweight champion," he stated. [Muhammad] Ali was as big outside of the ring, with his statements, as he was inside the ring with freeing hostages or statements against protecting the rights of black people in the United States. There was something that made him bigger than inside of the ring.
"To hear statements from Fury, salient things over and over and over it is embarrassing that I let this guy actually beat me. One of the motivations is to come back and fight for the people because there are so many people saying 'just knock him out'. I am doing it for the better reputation of the heavyweight champion and not letting this guy make stupid comments which infect the guys who are going to follow whatever he says."
The points loss in Dusseldorf marked the end of Klitschko's reign as heavyweight champion after 18 successful title defences - the second most in boxing history behind American Joe Lewis. Klitschko has since reflected on the loss and says complacency was his downfall in Germany.
"I have been suffering and struggling that I actually lost this fight and I cannot believe what happened to the titles," he explained. "For three days I was suffering but after three days I said sure it and I shock it off. My motivation is high in the sky and I am looking forward to this revenge.
"Mentally I was absent, I didn't let my hands go. I had more than five years of success and I was going into it passively without feeling in a certain way. You have to stop thinking about defending the titles and face the man ahead of you in the ring. The titles were lost but we haven't lost the fighter."