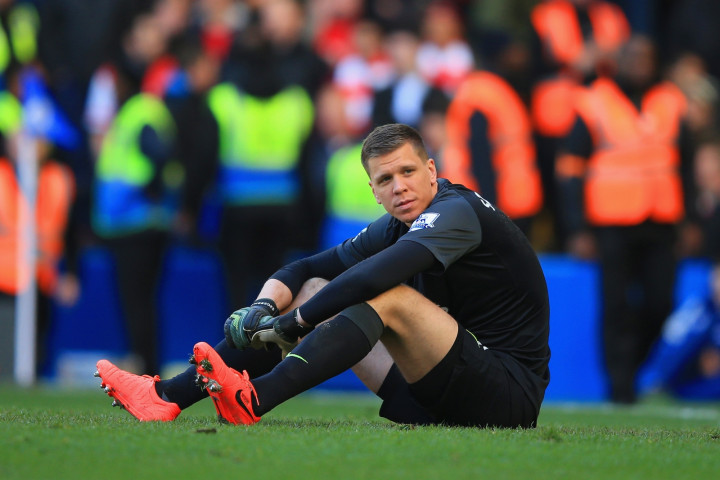 Arsenal goalkeeper Wojciech Szczesny has admitted that new signing David Ospina is not his friend and he does not feel sorry for him for having to sit on the bench while the Polish keeper occupies number one spot at the Emirates.
Ospina was signed by Arsene Wenger in the summer following the departure of Lukasz Fabianski to Swansea City and the Colombian international keeper came with the intention of taking over the number one jersey from Szczesny, but the Pole is confident of keeping the jersey from the clutches of the former Nice goalkeeper.
"I feel confident of being No.1 but I know I can't let myself play a few bad games," Szczesny said, as quoted by Goal.
"I know Ospina's ambitions don't end at sitting on the bench and clapping his hands while watching me play."
Szczesny knows that it will not be easy going for him and that he will be pushed by Ospina for the number one spot, but he admits that he is maintaining a highly professional relationship with him and 'does not feel sorry for him' even though he has to watch most games from the bench.
The Polish goalkeeper made comparisons to his former team-mate and compatriot Fabianski, whom he considered a friend and admits that he deserved to play week-in-week-out, but still not at his [Szczesny] expense.
"He is a nice guy. In a sporting sense, he is a suitable player at a suitable club but it's easier for me just in one aspect - I do not feel sorry for him," the Polish international added.
"I do not think 'he's my friend' as I thought about [Fabianski]. I was convinced Lukasz deserved to play but not at my expense," Szczesny concluded.