As 2016 comes to an end, it is fair to say that few, if any, will look back onto the year with any fondness. The last 12 months have brought natural disasters, terrorist attacks and jaw-dropping scandals, while we have lost a number of influential artists.
And that is before we even take the political and financial turmoil that has characterised 2016 into consideration.
This year has been bad for a lot of people, but it has been particularly so for traders and bankers, as the sector was cast in the spotlight for the wrong reasons with almost impeccable regularity.
No trader, no party?
In July, US hedge fund Moore Capital Management fired one of its junior traders after he threw a raucous pool party which featured rappers and costumed dwarves spraying champagne from water pistols.
Brett Barna was axed by the $15bn (£12.1bn) hedge fund run by billionaire Louis Bacon after reports broke that he held the party at a 14-bedroom $20m mansion in Bridgehampton, New York, which he rented for $5,000 a night from an anonymous owner.
The latter was told the gathering was an animal charity fundraiser for 50 guests, so it is perhaps understandable he planned to sue Barna when he found out than over 1,000 revellers turned up to the spree which saw champagne-gun-toting midgets dressed as Uncle Sam spraying the crowd, while rapper Ace Hood performed on a balcony facing the pool.
Unsurprisingly, Barna could not be reached for comments after his dismissal, although one assumes his excuse would have made for some interesting reading. In its absence, the award for most inventive/unlikely/too-good-to-be true justification goes to former Goldman Sachs banker Ke Xu.
Xu, who resigned from Trenchant Trading Systems in August 2014 after growing unhappy at receiving a bonus of just £400,000, was accused by the firm of stealing algorithmic codes used to trade the markets.
However, Xu, who has rejected five counts of failing to comply with a Serious Crime Prevention Order, insists he never took copies of the codes and that he handed his computer to his family, before it was lost after his parents' home was burgled.
Which, of course, is an extremely unfortunate turn of events.
From Hounslow to Wall Street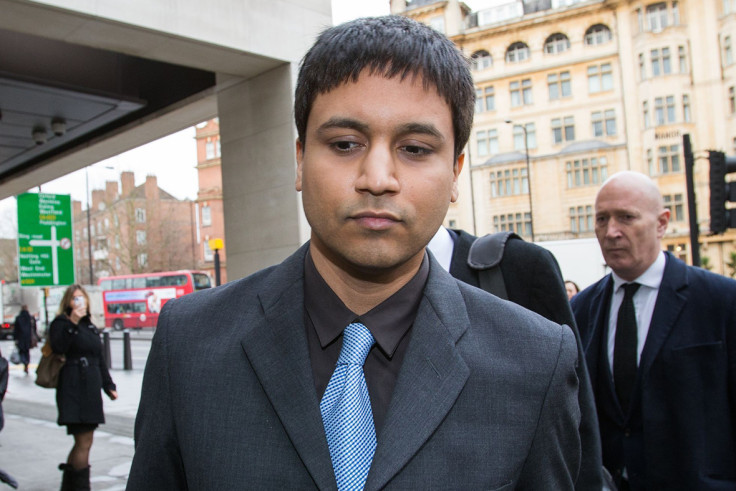 The Hound of Hounslow might not sound as glamorous as the Wolf of Wall Street, but Navinder Singh Sarao's made his presence felt on the US stock market just as his more famous predecessor did.
Sarao, who lost his bid to fight extradition to the US to stand trial in October, faces up to 30 years in jail in the US, after pleading guilty to wire fraud and spoofing that helped trigger a Wall Street "flash crash" in 2010, which wiped nearly $1trn temporarily off the stock market.
The trader, who has since been released on a $750,000 bail, operated from his parents' home in London, is accused of spoofing, which involves placing large orders before cancelling or changing them, allowing traders to buy or sell at a profit.
Sarao was not the only British trader to attract the unwanted attention of the US legal system.
Mark Johnson, the head of HSBC's FX global cash trading in London, was arrested at New York's JFK Airport in July, as he became the first person to be charged by the US Justice Department after a three-year probe into foreign-exchange rigging at worldwide lenders.
However, the 50-year-old at least ensured his stay in the Big Apple was as comfortable as possible, as it emerged he resided in a luxury Art Deco-style apartment block, located on Manhattan's Upper West Side, close to Central Park. The four-bedroom flat in the building can cost up to £15,000 to rent, making them some of the most expensive apartments available in the Big Apple.
Kweku Adoboli, the former UBS trader jailed for the biggest fraud in British history, does not enjoy such luxuries, as he now lives with friends near Edinburgh and speaks for free at banking compliance conferences while trying to raise £75,000 through a crowdfunding campaign to fund his appeal.
In August, Adoboli, who was sentenced to seven years in jail after he was found guilty of costing the Swiss bank £1.4bn, warned that a fraud of similar scale to the one that unfolded at UBS could happen again as the industry encourages excessive risk-taking.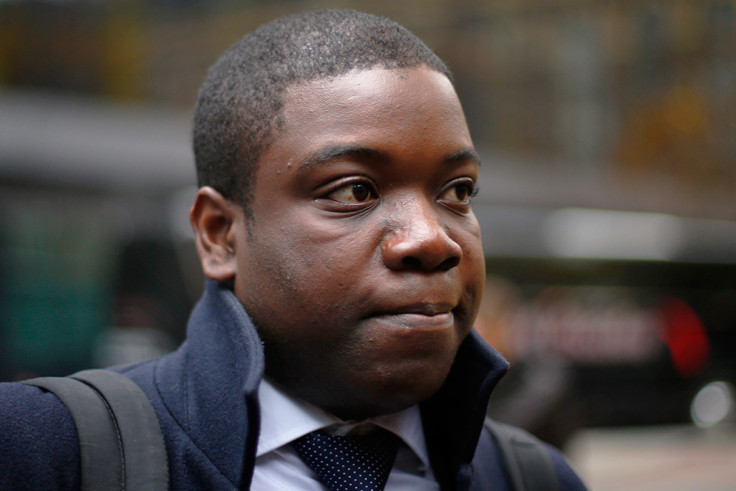 Unfortunately, some of the scandals involving traders this year were of much more serious nature and did not just involve lavish parties of creating havoc in the stock market.
Daniel Green, a stockbroker at City firm StratX, was jailed for six years for raping a young woman who fell asleep under an office desk after an all-night binge fuelled by cocaine and champagne in May 2015.
Green defended himself by claiming he thought the woman was only crying because of the size of his penis, saying it was 10 inches long and around four inches in girth. "Maybe my penis was hurting her," he said when asked why he thought the victim was crying. "I always have difficulty when it comes to having sex with girls. I find my penis is hard to penetrate females."
Meanwhile, Christaggelis Christoforou, was cleared of drunkenly burrowing his head into a woman's breasts on a night out.
The former JP Morgan banker had allegedly carried out the "motorboating" attack in January, but defended himself in court claiming "it was just a bit of fun" and told the Old Bailey he had bent down to catch his mobile phone as it fell to the floor.
A jury was unable to reach a verdict in the first trial, but Christoforou was eventually cleared after a retrial.