HSBC will move as many as 1,000 jobs to Paris from London if Britain also leaves the European Single Market, following the referendum result to quit the European Union. The staff involved would be those who process the transactions the bank makes in euros.
The jobs are currently based at the bank's global headquarters at Canary Wharf in London. But the BBC is reporting that plans have already been made to have them join the 10,000 employees HSBC currently has in Paris, should post-Brexit negotiations go badly.
HSBC has yet to comment.
Although Britain voted on Thursday to leave the EU, the European Economic Area (EEA), commonly known as the single market, is a different trade bloc. One outcome of Brexit negotiations is for the UK to remain a member of the single market, as is Norway, Iceland, and Liechtenstein – another of Europe's major financial hubs.
Were the UK to leave the EEA, banks based there would lose access that they have to customers on the continent, through "passporting" – allowing a bank with an office within the EEA to open offices carry out trades within any other EEA member.
The price of remaining within the EEA, however, is accepting central EU tenets, including the free movement of people. This could be a potential sticking point as the referendum campaign was fought partially on the point of curbing immigration.
HSBC currently employs around 48,000 people in the UK, across its retail and banking arms, and around 260,000 worldwide. Last year it announced plans to reduce its global workforce by 25,000, including 8,000 in Britain. Although its chief executive Stuart Gulliver claimed at the time that this would happen through "natural attrition" rather than redundancies.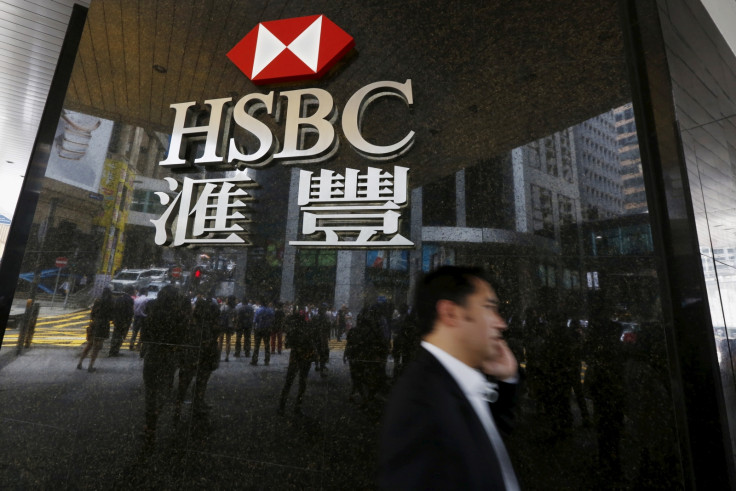 HSBC is the second City bank to be rumoured to be considering leaving London following Thursday's historic vote. The American investment bank Morgan Stanley is believed to be considering transplanting up to 2,000 UK-based jobs from London to Dublin or Frankfurt, though again it has not formally commented on the matter.