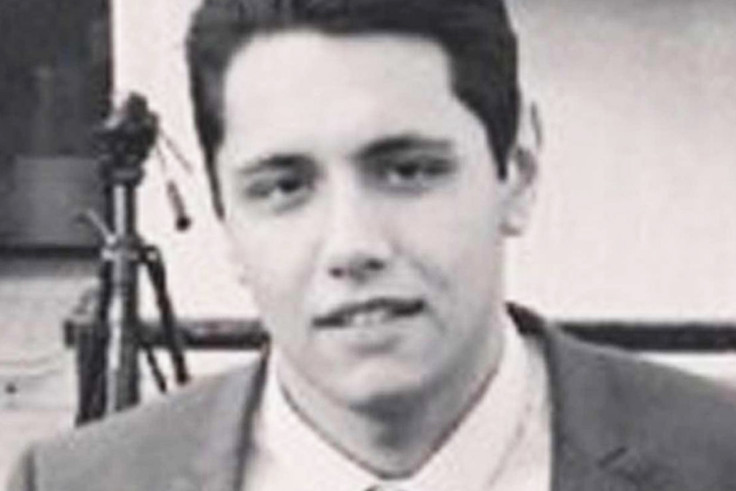 A stockbroker has denied raping a young woman after a cocaine-fuelled party, saying he thought she was only crying because of the size of his penis.
Daniel Green, 26, is accused of attacking the woman, in her 20s, after an all-night binge at the City of London offices of brokerage firm StratX.
While giving evidence at the Old Bailey on Wednesday (7 September), he claimed to often have trouble when having sex with women because his 10-inch penis would sometimes cause them pain. He said he believed this was the reason his alleged victim was crying while the pair had sexual intercourse.
The court heard how Green and his colleagues had taken the woman and her friend back to the StratX offices, near Monument, following some after-work drinks.
The City trader said he drank Prosecco wine while other members of the group snorted a line of cocaine from a desk.
"Someone was sitting on the second row of desks racking up cocaine," he is quoted as telling the jury by the Telegraph. "There were seven or eight lines so he was sorting out a line for everyone at that time."
He claimed the alleged victim's friend then "ruined the evening" by claiming her cocaine had been stolen, when in reality she didn't want to share any of her stash. The "soured" mood prompted some of the group to go home, he said, leaving him with the alleged victim and two others.
He is then alleged to have forced himself on the woman as she slept under a desk, with her claiming to have awoken to him pulling down her trousers before he raped her.
The woman, who cannot be named for legal reasons, said she pleaded with Green to stop but that he only did when she she started crying.
But Green denied the account and told the court the pair had kissed consensually and had even stripped each other naked before trying to have sex in a "spooning" position. He said the position was "awkward" so they turned around to face each other.
Green then told the court: "I looked up and I see a tear on her face. So I sat back. I said, 'F**k, you are crying'. She replied, 'Can you leave please, just go'."
Asked why he thought she was crying, he said: "Maybe my penis was hurting her. I always have difficulty when it comes to having sex with girls. I find my penis is hard to penetrate females."
The defendant demonstrated the size of his penis with his hand to the jury, saying it was 10 inches long and around four inches in girth.
He added: "The last relationship I had we didn't have sex a lot, if we did manage to do it would cause her pain and we wouldn't be able to have sex for a few weeks."
Woman accused of making up alleged rape
Green said the woman never said anything during the encounter and that it had lasted less than two or three minutes. He said he grabbed his clothes shortly afterwards and left the office.
Earlier in the week the court heard evidence from the woman who said that alleged attack, back in May of last year, happened after she had fallen asleep under the desk as she waited to get the first train home.
She wept as she told the jury that she had repeatedly said "no" during the alleged rape.
She said: "I remember Daniel turning me over so I was on my front mainly underneath the desk, but my legs were outside. At that point I remember just trying to crawl forward to get away. I knew what was going to happen. I remember being pulled back. The next thing I remember was Daniel raping me."
The woman, who said she had taken "three pinches and a line of cocaine" during the evening, said she phoned a friend afterwards, who immediately reported it to police. Green was later arrested.
While giving evidence, Green said the woman could be making up the rape claim because of his profession as a stockbroker. "There isn't any good thing attached to that kind of work – also maybe the fact that it was a one night stand for a woman with a career," he said.
Green continued: "There was a lot of drinks and a lot of alcohol and a lot of cocaine, maybe she's done it before but cocaine does weird things to people – when they are coming round, when they are on cocaine and when they are not on cocaine."
Green, of Walthamstow, east London, denies rape. The trial continues.