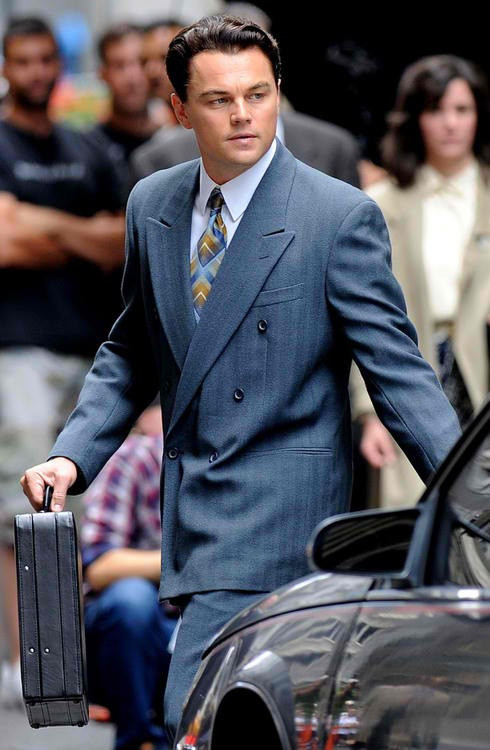 The Wolf of Wall Street has reportedly set a new record for the number of times the F-Word is used in a feature film.
According to Time Entertainment, the F-word is mentioned 506 times by the cast of the film (starting with an 'exceptional' opening scene by Matthew McConaughey) which includes DiCaprio and Jonah Hill among others in the movie, thereby setting an all-time record for most F-bombs dropped in an R-rated film, reports Variety.
That means an actor speaks the word roughly 2.81 times a minute in the film, reports Rolling Stone. Apparently, the previous record holder in this area was Spike Lee's 1999 serial killer movie Summer of Sam, where the F-word was used 435 times.
However, the use of profanity in dialogues has been a consistent factor in director Martin Scorsese's films. His previous mobster movies Casino and GoodFellas also had a considerable number of F-bombs (422 and 300 respectively.) Even the dialogues of The Departed were seasoned with profanity.
Compared to those, Scorsese and screenwriter Terence Winter have toned the profanity down a bit in Wolf of Wall Street. The film is based on Jordan Belfort's memoir of the same name. Belfort who had quite a likeness for the word in real life uses the f-word 737 times in his book.
The Wolf of Wall Street is Scorsese and DiCaprio's fifth film together. Apart from mixed reviews, this tale of a corrupt, drug-taking 90's stockbroker has come under fire due to the nature of its depiction of fraudulent financial schemes.
According to a Daily News report earlier, Leonardo DiCaprio, who is also the producer of the film, defended his new movie:
"This film may be misunderstood by some; I hope people understand that we're not condoning this behaviour, we're indicting it," he said.