Follow IBTimes UK's LIVE blog of transfer deadline day here.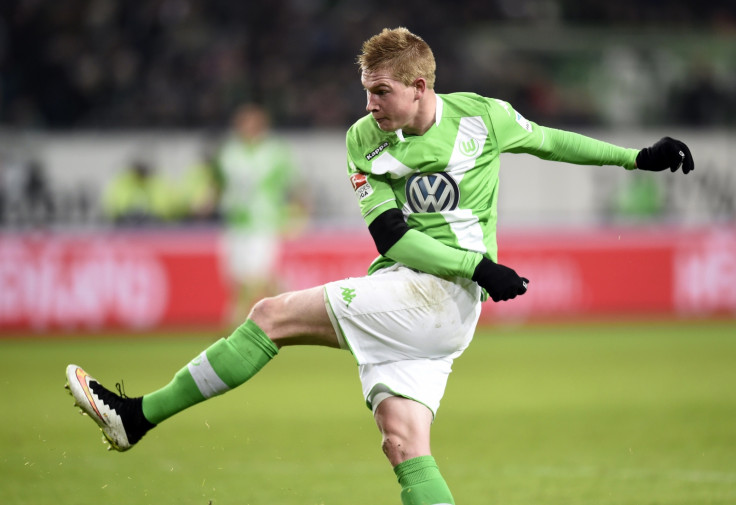 Wolfsburg coach Dieter Hecking is concerned Kevin de Bruyne could leave the club in a big money deal in the near future, amid interest from Manchester United.
The former Chelsea midfielder has netted five Bundesliga goals in 18 appearances in his full season with the club, form which has seen him heavily linked with a return to the Premier League.
Hecking confirmed in January that United were interested in the Belgium international, but despite Louis van Gaal's side tracking the 23-year-old, the boss is hopeful the player will remain at Wolfsburg.
"I do not have any fear that De Bruyne will leave the club," Hecking told Doppelpass. "There are only eight teams in Europe that are a step up from Wolfsburg.
"When you have a player like Kevin, there is always a bit of a risk that another team will come in and sign him. A big-money move would also be a sign of appreciation of what we are doing."
After a torrid spell at Chelsea, De Bruyne became the first of several big-name departures from the Premier League leaders since the return of Jose Mourinho after leaving the club last January.
United were confirmed as a surprise admirer of the player in the penultimate week of January and Hecking said the attention was just reward for his progress.
"It is normal that clubs like Manchester United look at top people," he said. "This is recognition for both his and our work."
Agent Patrick de Koster added to Guardian Sport: "There is always going to be interest when things have been going so well but I can tell you Kevin is happy where he is
"After a difficult time at Chelsea he just wanted to be playing regularly. Now that is happening and Kevin is totally focused on helping Wolfsburg to qualify for the Champions League.
"But after that, who knows? England and Spain are both interesting championships or he could decide that another season in Germany is for the best.
"But it could be difficult because Wolfsburg paid a lot of money to sign Kevin and there are only a few clubs who could afford the price they will want."