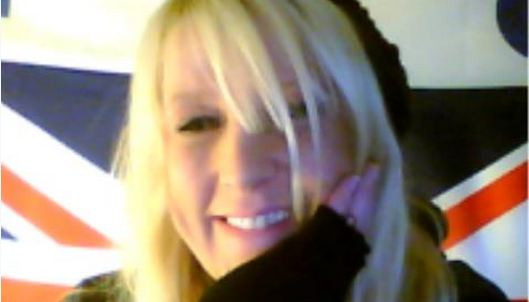 A new generation of female members of the English Defence League – self-styled "EDL Angels" – are driving up membership of the far-right anti-Muslim protest group, it has emerged.
The EDL Angels are led by 42-year-old Gail Speight from West Yorkshire, who says she represents the changing face of the extremist movement. The group is keen to recruit more female members – currently there are only 200 Angels in the group – and claims it will tackle immigration issues close to women's hearts.
Speaking to The Sun, Speight claimed that, as the poster girl for the female EDL membership, she had been approached by women whose daughters had been groomed and abused by older Muslim men, and Muslim women and girls to afraid to speak out about female genital mutilation – and vowed to fight for their rights.
"An issue that breaks my heart is the Muslim grooming gangs. When I say Muslim, you could be black, brown, white – I don't care about the colour of your skin. I do care about what you're doing to our children. I know there are white paedophiles too, but if you read some of the Koran, it says it is OK to marry a child. It's child abuse.
"With FGM they are mutilating these girls so they have no please, so they are 'clean' – it is horrendous. They are doing it in the summer holidays by going abroad, but they are also doing it here in the UK. That is just child abuse to me."
Speight is using Facebook to appeal for more women to join the group. She said the EDL Angels are not all the "big, butch lesbian-looking types" and that "women bring out the softer side of the EDL".
But despite the emergence of the groups "softer side" she added the EDL would planned to launch a campaign calling for a "total stop on immigration". But she denied being a racist, and said the EDL is not a racist organisation.
"Racist is the most overused, pathetic word. Most of the people I know don't care about colour. We just want to fight for the issues. We are out to win the hearts and minds of those who don't feel they are being listened to."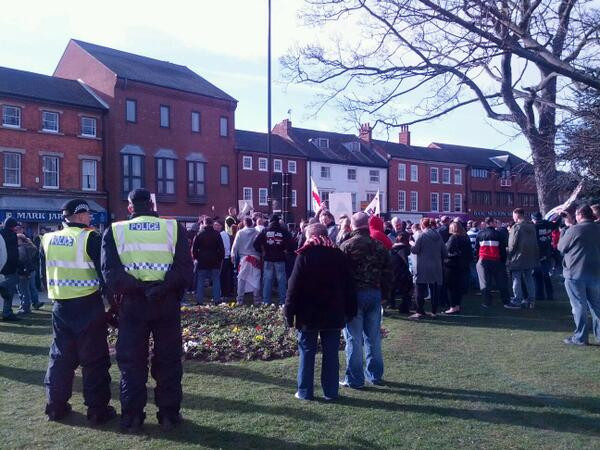 Meanwhile, a small crowd of EDL members gathered in Grantham, Lincolnshire – birthplace of the late UK Prime Minister Margaret Thatcher – at a demonstration against the opening of an Islamic centre in the town today.