The Women on the Move awards aim to celebrate the exceptional contributions that female migrants and asylum seekers make in the UK to promote women's empowerment and integration.
The awards were created in 2012 by executive director of The Forum Zrinka Bralo, after she won the Voices of Courage award run by Women's Refugee Commission in New York in 2011.
This year's ceremony, co-hosted by the Forum and the UN Refugee Agency UNHCR, occurred at London's Southbank Centre, where the week-long Women of the World Festival is taking place in the run up to International Women's Day, which falls on 8 March.
IBTimes UK spoke with two of this year's winners, Sonia Khoury and Chrisann Jarrett, who respectively won the Woman of the Year award, presented by Annie Lennox, and the Young Woman of the Year award, presented by Livia Firth.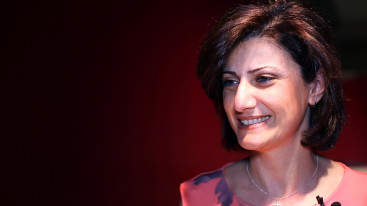 Khoury is a Syrian qualified medical doctor who arrived in the UK in October 2011 to do her PhD in Health Sciences.
During her permanence in the UK, she had to claim asylum status after the civil war broke out in her country at the end of 2011.
Khoury lives in Wales, where she helps migrant women, particularly those fleeing domestic abuse, to establish a new life for themselves in the UK.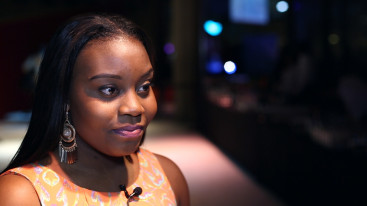 Jarrett is a 20-year-old student from Jamaica who founded Let Us Learn, an organisation campaigning for the rights of irregular and undocumented young people who are prevented from accessing higher education due to their immigration status.
Jarrett founded Let Us Learn after she applied to university and discovered that she was unable to get a student loan because she was born in Jamaica.
After fighting for the rights of many young migrants, she won a full scholarship from LSE.