Just last week, it was announced that Buffy the Vampire Slayer creator Joss Whedon is set to helm Warner Bros. Pictures' upcoming Batgirl movie. Now, Wonder Woman director Patty Jenkins has welcomed the filmmaker into the DC Extended Universe, assuring fans that that he'll do "great work" when it comes to bringing the recognisable comic book hero to the big screen.
"I don't even know if that deal is done or not – I don't have the inside scoop on that," Jenkins candidly told the Toronto Sun about Whedon's recent signing on. "But if it is done, then I'm excited about it. I think it's super exciting. The tone of Joss' work is great for female superheroes. He takes such a fun approach and I think he'll have fun in the DC universe, which will be excited to have him."
Whedon is certainly no stranger to comic book adaptations, having written and directed television mini-series Astonishing X-Men as well as Marvel Studios' Avengers Assemble and Avengers: Age of Ultron. Interestingly though, while both films were critically acclaimed and hugely successful at the box office, some fans have since voiced that they were disappointed by female hero Black Widow's arc, particularly when it came to the sequel. Some even solely put the blame on Whedon and his screenplay, claiming that he didn't know how to write three-dimensional female characters.
The backlash even got so bad after Age of Ultron was released that some believed that Whedon deleted his Twitter account because of it. However, he later confirmed that he deactivated the page to concentrate on writing. Either way, it will be interesting to see whether he can win over his former doubters with Batgirl.
On the flip side, anyone who has seen Buffy will already know that Whedon can write brilliant female characters. Perhaps it's just that he needs more free rein to do what he thinks is best with the protagonist. Seeing as Batgirl will be the first film that focuses on the titular figure, it's likely he'll have more creative freedom.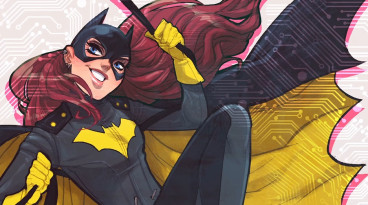 While there have been several different versions of Batgirl within DC Comics, from Bette Kane and Helena Bertinelli to Stephanie Brown, Whedon's outing will focus on Barbara Gordon – the most iconic and most recent alter-ego of the superhero's. According to Entertainment Weekly, Whedon will take inspiration from The New 52 issues of the source material, using them as "a starting point," so fans should expect him to tinker around with certain storylines a little.
As it is in such early stages, there is no word on when Batgirl will reach cinemas yet. Jenkins' Wonder Woman however, is set to be released in the UK and the US on 2 June.