On 30 March, it was announced that Buffy creator and Avengers Assemble director Joss Whedon is set to write and helm Warner Bros' upcoming Batgirl movie as part of its developing DC Extended Universe. But seeing as there have been several versions of the female superhero within DC Comics, from Bette Kane to Stephanie Brown, fans are keen to know which one the new film is going to explore...
Now, according to Entertainment Weekly, the untitled project is going to focus on the latest iteration of Batgirl; The New 52's take on Barbara Gordon. However, the report also states that Whedon will use the New 52 issues as "a starting point," so fans should expect him to tinker around with the material a little.
Gordon was first introduced in DC Comics in January 1967. Back then she was known as the adopted daughter of Gotham City Police commissioner Jim Gordon and acted as the vigilante Batgirl for many years, up until she was paralysed. The injury she sustained after being shot by The Joker – during Alan Moore's classic The Killing Joke storyline resulted in her being confined to a wheelchair. Unable to fight physically, so instead, she used computers and technology to become a hacking genius and subsequently a source of information for fellow do-gooders.
Despite the same name, The New 52 version of Gordon is significantly different. Following on from the comics' iconic Flashpoint crossover [which saw Barry Allen aka The Flash alter the already established timeline], DC cancelled all of its existing titles and debuted 52 new series in September 2011 with new first issues – and subsequently some character's backstories where altered.
With Gordon, she had still been shot by The Joker but had managed to overcome her injuries after three years and adopted the Batgirl cowl once more. Although she resumes her work as the vigilante, she continues to suffer from post-traumatic stress disorder, causing her to hesitate in battle particularly when exposed to gunfire. She also has bouts of survivor guilt.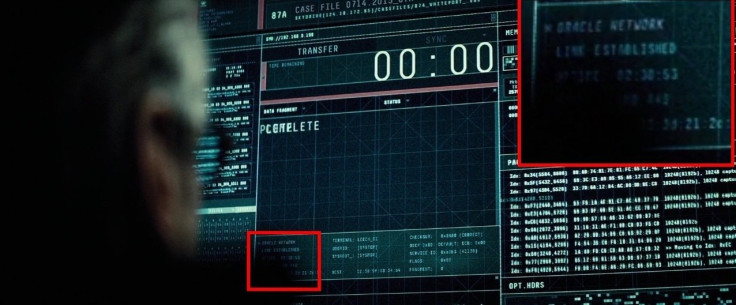 While she hasn't been seen on-screen since Alicia Silverstone's interpretation in 1997's Batman & Robin, Barbara Gordon was referenced – albeit very obscurely – in Batman v Superman: Dawn of Justice. In one scene, Alfred Pennyworth (Jeremy Irons) can be seen trying to make sense of some data, on display on Bruce Wayne's high-tech computer.
If they look closely, eagle-eyed viewers might just notice that something called the Oracle Network is listed as linked to the Batman's current network, suggesting that Gordon (as Oracle) is feeding Wayne several inside scoops willingly. Interestingly though, if Warner Bros and Whedon are concentrating on The New 52 version of Gordon, she'll never become the Oracle... Mere coincidence or a storyline they had expected to explore but have now decided not to? Only time will tell.