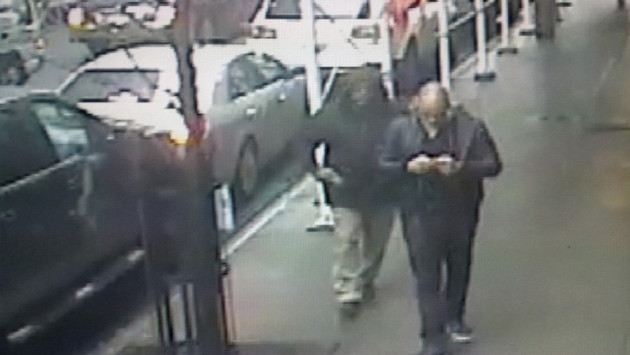 New York police have detained a man in connection with the execution-style murder of a visitor from Los Angeles in broad daylight near Central Park
The suspect was taken in for questioning after officials released a surveillance image showing 31-year-old Brandon Lincoln Woodard just moments before he was gunned down.
Woodard was walking back and forth on West 58th Street at 1.20pm on Monday (10 December) and browsing his phone for messages before a man walked up and shot him in the back of the head.
After the shooting, he got into a car driven by an accomplice and sped away.
Police Commissioner Raymond Kelly said officers have found the getaway car in the borough of Queens.
The murder "certainly appears to have been planned," explained Kelly.
Detectives suspect Woodard, who had flown to New York on a one-way ticket, was caught in an ambush shortly after he checked out of his Manhattan hotel.
The victim had been arrested at least 20 times on drug and theft charges. A police source confirmed to the New York Post that because of his criminal record "we're looking into the possibility it was drug-related.
"We're also looking into his ties to the entertainment industry. He ran a promoting business. We're looking to see who his clients were."
The photo, released by police in an effort to solve the murder, shows the killer searching into his pocket for a pistol moments before he fired the bullet.
In the footage, Woodard appeared not to recognise the gunman.
Sandra and Rodney Wellington, the mother and stepfather of Woodard, released a statement Tuesday urging anyone with information on the killing to contact New York City police detectives.
"There are no words to express our shock and sadness in the face of our family's horrendous tragedy. We eagerly await justice for Brandon," the statement said.
Woodard was due to sit a law exam this week at the University of West Los Angeles.