Woolwich Terror: Three Arrested Men Released on Bail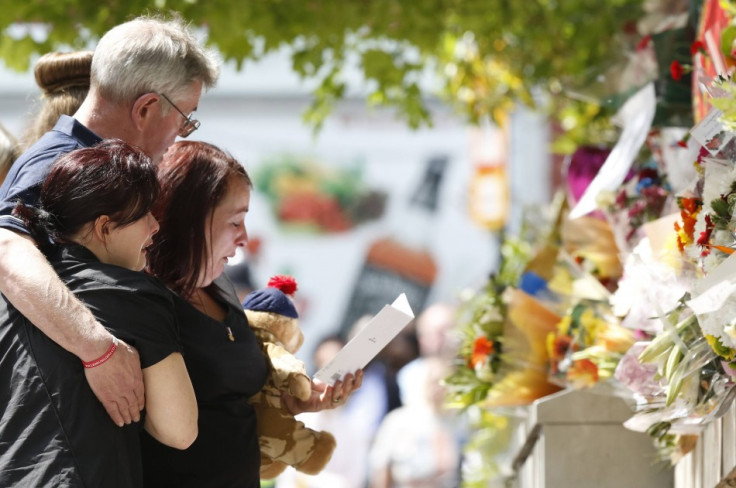 Three men who were arrested on suspicion of conspiracy in relation to the murder of British soldier Lee Rigby have been released on bail, said the Metropolitan Police.
The three have been bailed but are required to report to a south London police station, the police added.
The three men, aged 21, 24 and 28, were held in southeast London three days after Rigby was murdered in broad daylight in Woolwich.
However, the two people arrested on the day of the incident at the crime scene remain in custody.
A 22-year-old man has also been apprehended over the weekend by a group of five officers taking the total number of arrests to nine.
Two women were arrested earlier and released without any charge while another man was released on bail.
The two murder suspects, Michael Adebolajo and Michael Adebowale, are in stable condition in hospital under police custody.
The government has also confirmed that Adebolajo was arrested in Kenya in 2010.
"This remains an ongoing investigation, focused upon public safety and identifying any others that may be involved. The investigation is progressing well, but there is still a lot more work to be done," said Deputy Assistant Commissioner Stuart Osborne, the head of the Counter Terrorism Command.
Meanwhile, Home Secretary Theresa May has proposed a raft of measures to prevent radicalisation of British Muslims, including banning Jihadist websites which support extremist views.
May has also hinted that Islamist outfits which do not directly advocate violence but whip up hatred against other religions will face a ban.
"One of the issues we need to look at is whether we have got the right processes, the right rules in place in relation to what is being beamed into people's homes. This is a part of the work the taskforce the Prime Minister has set up is doing. It's saying, 'What are the powers we have at the moment? What new powers might we need in the future? Let's look at this whole situation," May told BBC One's The Andrew Marr Show.
However, the proposal is likely to raise concerns over the primacy of freedom of expression in Britain.
© Copyright IBTimes 2023. All rights reserved.