Workers in the UK are positive about jobs regardless of high inflation
Research finds UK workers' job confidence to be positive despite the cost of living crisis and a stagnant economy. However, data reveals a fall in social mobility, with many workers not having a degree in the top socio-economic levels.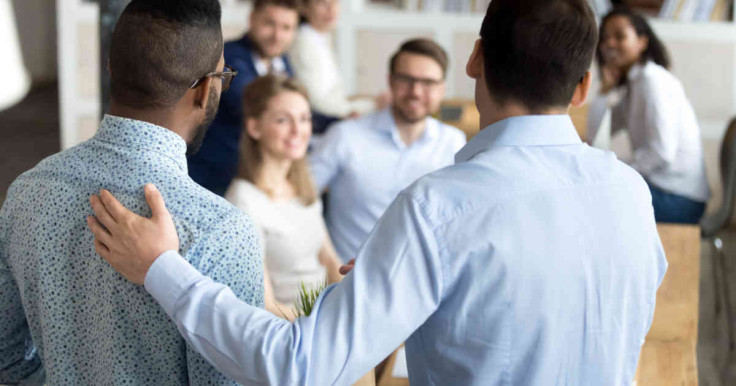 Undeterred by a stagnant economy, job confidence remains positive in the UK's labour market, as found by research from recruitment firm Robert Half. The leading recruitment agency measured essential socio-economic elements affecting the confidence of employers and workers, using insights from its unique Jobs Confidence Index (JCI) in partnership with the Centre for Economics and Business Research Ltd (Cebr). The report sets out to highlight the present market trends and offer actionable insights for employers, workers, job applicants and talent recruiters.
The overall ongoing robustness of the UK labour market shows JCI to be in positive territory at 19.9 in 2022 despite a decline of 7.5 points.
The Robert Half JCI is a composition of four pillars that determines the economic health of the UK labour market. The first pillar is job security confidence, which remains in a strong positive territory at 105.0 with the unemployment rate at a 50-year low being a crucial driver in this and with an increase of temporary workers. The number of employees surveyed to be confident about the future of their job over the coming months was 53.4 per cent.
The second pillar is pay confidence, which is predictably in negative territory due to the impact of high inflation on wages, but since 2022 the pillar's score saw an increase of 28.4 points to -7.5 from -35.9. The regional director of Robert Half, Adam Al-Badry commented: "Inflation and a tight candidate market are putting salaries under the spotlight, and hirers are pulling out all the stops to retain existing workers and compete for talent." He also added how business leaders concur that the cost of living crisis will drive employees to demand higher salaries and impact employee retention if "businesses cannot provide competitive remuneration packages".
The third pillar, which sits firmly in positive territory with a rise of 1.6 points from 25.0 to 26.6 in 2022, is job searches and progression confidence. The key driver in this increase was a decline in involuntary part-time work, with 42.7 per cent of employees surveyed being confident about their job and progression prospects within the upcoming five years.
However, data also showed a fall in social mobility, with many workers not having a degree in the top socio-economic levels. This indicates a skills shortage and the need to offer upskilling and reskilling initiatives in recruitment.
The fourth and final pillar, the macroeconomic confidence pillar, saw a steep decline of 41.8 points in 2022, to stand at its lowest measurement of -44.5 since 2020. Again, high-interest rates and inflation impacted this reading.
Furthermore, Matt Weston, Senior Managing Director UK & Ireland, at Robert Half, expressed how the high job confidence is seen in the employment market, "when the economy is sluggish" is "putting pressure on corporate budgets" due to the demands of higher salaries. He added how employers need to think about attracting and retaining "the best talent" or risk losing it and to "take on more apprentices across a range of age groups, and invest in upskilling and reskilling their valuable workforce resource."
Additionally, a survey by Randstad of over 13,000 employees found that the UK is in the 12th position in the world with the highest job satisfaction, as 74 per cent of employees felt very satisfied.
However, research by Ipsos indicated that pressure was on employers to retain workers. As 27 per cent of workers had either asked for a pay raise (12%), or a promotion (9%), or asked their employer about a possible change in their roles in the company (13%). Meanwhile, 51 per cent of employees who did not get a pay raise thought about leaving.
Also, 56 per cent of younger workers aged between 16 to 34 were more likely to quit and demand a pay rise or promotion in comparison to those aged over 35.
Finally, the most satisfying jobs in the UK, as found by Glassdoor's Economic Research team, are corporate recruiters, followed by HR managers and full-stack engineers.
And the happiest workers, industry-wise, were those working in education, tech and accounting. The lowest satisfaction levels were found amongst employees, of transportation and logistics, hospitality and health care.
© Copyright IBTimes 2023. All rights reserved.