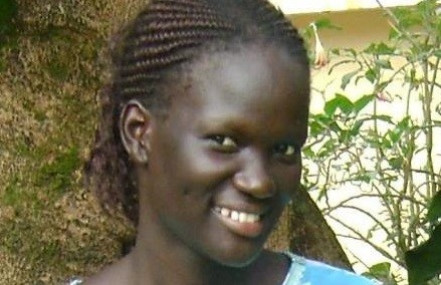 As Worlds Aids Day 2013 on 1 December draws near, a new report by Unicef has raised hope that HIV may one day be eradicated.
Overall, the number of new HIV infections this year is a third lower than the figure recorded in 2011. The biggest successes have been in sub-Saharan Africa, where between 2009 and 2012 new infections among infants have declined by 76% in Ghana, 58% in Namibia and 55% in Zimbabwe.
The report has generated headlines forecasting an "Aids-free generation". However, in African countries such as Uganda, the situation remains dire.
The HIV rate stands at 7.3%, up from 6.4% in 2005 according to a 2011 survey by the country's health ministry. The proportion of Ugandan women infected in that range is even higher, at 8.3%, and the total number of new infections has been rising steadily.
The main challenge that Ugandan activists and leaders face in their fight against the disease is the attitude towards people living with HIV.
Treatment for free
"In Uganda if you are HIV positive you're looked not as someone who is positive, but as someone who is going to die. People still have that stigma," Jacquelyne Alesi, a 27-year-old Ugandan living with HIV and working with the Uganda Network of Young People with HIV (UNYPA) told IBTimes UK in Brussels, during the European Development Days 2013.
People's ignorance of their HIV status also plays a major role, even at high official level, according to Alesi.
"If members of parliament don't know yet what HIV means, how do you expect someone from the community level to know?" she says.
Seeking to lead by example, Uganda's president Yoweri Museveni was recently tested for HIV in public, a rare event in a country that was once a global leader in the fight against Aids.
Like several other developing countries, Uganda offers free treatment for HIV. However, people living in villages face another challenge: clinics are often very far from villages, up to 200km away, and many people die because of transport issues, according to Alesi.
"We've advocated home-based counselling, testing and treatment," she said. "It has implication for funding, so we use our salaries for this kind of treatment."
Twice a month, Alesi and her fellow activists travel to villages to do HIV tests and administer treatment where needed.
LGBT and religion
Attitudes toward the LGBT community also pose a hurdle for activists. In Uganda, homosexual acts are illegal and punishable by prison sentences of up to 14 years. Last year, the parliamentary speaker Rebecca Kadaga, who has ties with the evangelical Christian organisation Family Life Network (FLN), sought to approve a controversial anti-gay bill that introduced the death penalty for some offences.
"Sometimes when you are in a community and speaking about Aids and LGBT, they are like 'now you're supporting them'," Alesi said.
The activist also has strong views about the role of religion. "Religions think HIV and Aids can be cured by prayer - something we activists don't accept or believe.
"We know that HIV is a virus. The only thing that can heal HIV is medicines and the attitude we have towards it. Me, as a person, I'm a Christian, a strong believer - but one thing I would never believe is that I can be cured because of prayers."
"I have a future"
Despite alarm over the increase in the rate of HIV infection, Alesi remains optimistic that an Aids-free generation is possible.
"I'm openly HIV positive - wherever I stay everywhere knows," she says. "I'm not in any denial, not in stigma. I've been empowered enough to go on.
"I'm not afraid. I know that I have a future. I'm married with two children who are negative so I have a future."
Asked if she is winning the battle against HIV, Alesi replies straight away, with a contagious smile.
"Yeah. If I can go and train members of the European parliament I think I can win the battle. Who am I to do so? People are giving me ears."