World Bank, IMF welcome Asian Infrastructure Investment Bank; say this will boost global infrastructure development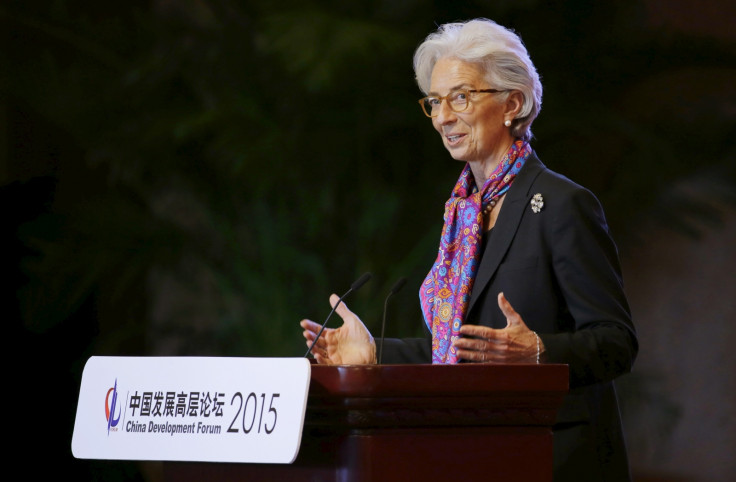 Western-dominated international finance institutions, the International Monetary Fund (IMF), the World Bank and the Asian Development Bank (ADB), have spoken in favour of the China-led initiative, the Asian Infrastructure Investment Bank (AIIB).
The AIIB is expected to be a significant rival to these institutions.
"Any new initiative that will mobilise funding in order to fill infrastructure gap is certainly welcome. World Bank really welcomes the AIIB initiative," World Bank managing director Mulyani Indrawati told Xinhua in an interview.
"We will definitely open for cooperation with AIIB [sic]. Even now, we are working very closely in the beginning and looking at the setting, principle and framework of this institution."
She also dismissed worries that the AIIB will compete against the World Bank or existing regional development banks and noted the global need for infrastructure is huge to accommodate multiple organisations.
Speaking at the opening of the China Development Forum in Beijing, IMF chief Christine Lagarde said the IMF would be "delighted" to co-operate with AIIB, and the institutions have "massive" room for cooperation.
Meanwhile, China's finance minister Lou Jiwei and ADB president Takehiko Nakao said they had held discussions on possible co-operation. Manila-based ADB is dominated by Japan and the US.
In October 2014, representatives of 21 Asian nations convened in Beijing to inaugurate the AIIB, which is focused on providing funding to infrastructure projects within Asia. The bank was initially capitalised with $50bn (£31bn, €39.5bn), half of which was funded by China.
Britain became the first major Western country to apply to be an AIIB founding member, and was followed by major European nations such as Germany, France, Italy, Switzerland and Luxembourg. Major US allies including Australia and South Korea are set to decide on their membership soon.
The decision of the countries comes despite warnings from the US over the AIIB's governance and environmental standards. Meanwhile, China has criticised US's stance about its venture, and addressed spreading concerns about its operation.
"Unlike existing global lending bodies such as the World Bank, in which the United States has a dominant role and also the power to veto, the AIIB will give the Asian nation no such privilege. Instead, all members will participate in the decision-making process so as to achieve win-win results," China's official mouthpiece Xinhua said in a commentary.
"That said, however, the AIIB does not seek to weaken established institutions, but to reinforce them and more vigorously push forward the global economy."
"For decision-makers in the United States, they really have to be reminded that if they do not jump on the bandwagon of change in time, they will soon be overrun by the bandwagon itself," the newspaper cautioned.
© Copyright IBTimes 2023. All rights reserved.