AIIB: Switzerland applies to join Asian infrastructure bank as South Korea reconsiders stance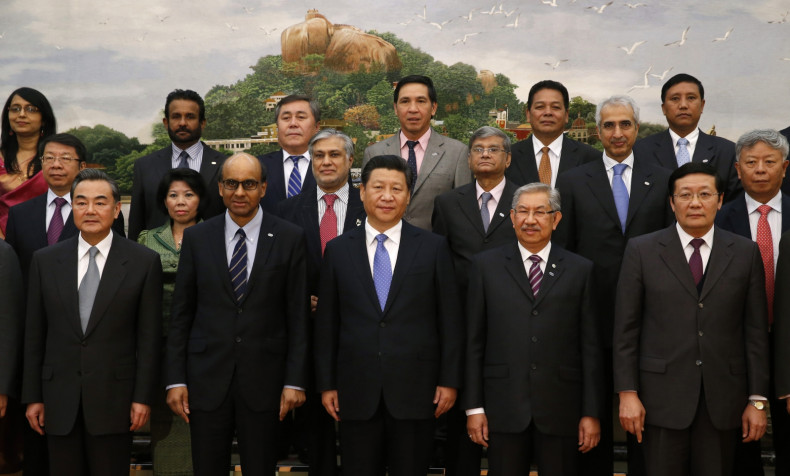 The China-backed Asian Infrastructure Investment Bank (AIIB) is poised to get more new members as Switzerland announced its application to join the bank and South Korea is reconsidering its previous decision to back out.
China's ministry of finance earlier said the country welcomed Switzerland's decision to apply to join the AIIB. The European nation submitted its candidacy to China last week.
Switzerland will become a founding member on 28 March if other members approve, according to a statement on the ministry website.
Meanwhile, South Korea is reconsidering its decision on whether to join the bank, which is set up to support infrastructure projects in Asia.
The finance ministry in charge of the country's AIIB entry is now working on conditions to join the AIIB, including how many shares it may get, Xinhua reported, citing a source with knowledge of the matter.
Earlier, there were reports that the country has already decided to join the $50bn (£31bn, €39.5bn) bank as one of the founding members, but the presidential office denied them, saying nothing has been decided as of now.
South Korea had initially declined to support the bank in 2014 due to concerns over governance and operation and fears that the US would be unhappy with the move, but those concerns were eliminated after prominent nations that are also close US allies decided to join the institution.
Earlier in March, Britain announced its intention to become a founding member of the AIIB, which is expected to rival the World Bank and the Asian Development Bank in the Asian region. Following Britain, major US allies such as France, Germany and Italy have agreed to join the bank.
In addition, Australia, a key US ally in the Asia Pacific region, is set to decide on joining the international bank next week.
Meanwhile, Japan's finance minister Taro Aso said his country would consider joining the AIIB if it proves to be a credible institution complying with generally accepted governance and environmental standards.
In October 2014, representatives of 21 Asian nations convened in Beijing to inaugurate the AIIB, which is focused on providing funding to infrastructure projects within Asia. The bank was initially capitalised with $50bn half of which was funded by China.
Britain is the first major Western country to apply to become an AIIB member. It will meet other founding members in March to discuss governance and accountability arrangements.