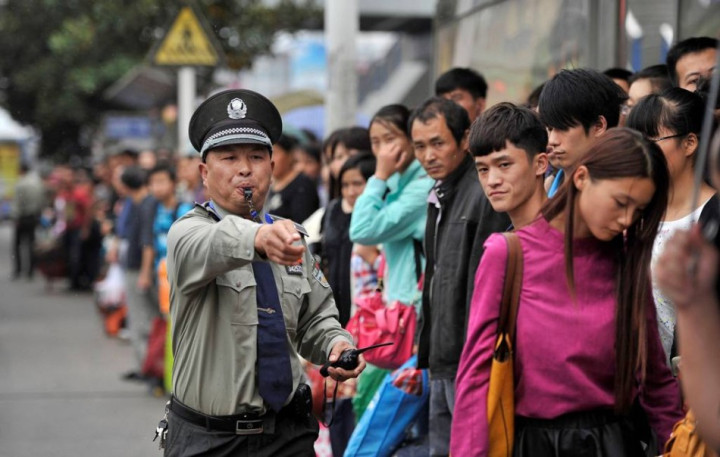 The World Bank has lowered its growth forecast for most developing East Asian economies and warned that policy makers need to do more to boost sluggish growth in a region that contributes 40% of the world's GDP growth.
According to the World Bank's East Asia Pacific Economic Update, East Asia's economy will grow by 7.1% this year, a -0.7 percentage point change from its April forecast. The Bank predicts a 7.2% growth for 2014, down from its prior prediction of 7.6% growth.
China, East Asia's biggest economy, will expand by 7.5% this year, the Bank said, a -0.8 percentage point change from its April view.
For 2014, China is expected to log a 7.7% growth, down 0.3 percentage point from the bank's previous prediction.
The Bank revised downward its growth forecast for Indonesia to 5.6% for 2013 from 6.2%. For 2014, the country is expected to expand by 5.3%, down from 6.5% as estimated earlier.
However, the Philippines bucked the trend. The Bank expects the country's economy to grow 7.0% this year, higher than the April forecast of 6.2%. For 2014, the economy could expand by 6.7%, higher than the earlier estimate of 6.4%.
The Bank urged Beijing to regulate the country's shadow banks - a mix of informal lenders, leasing companies, pawnbrokers, insurance firms and trust companies.
Between 2010 and 2012, when traditional banks cut back on lending, shadow lenders doubled their loan disbursements to 36 trillion yuan ($5.8 tr), or about 69% of China's gross domestic product, estimated JPMorgan Chase.
It also said that municipal governments, whose finances are in disarray, held sizeable assets to meet liabilities - they hold land reserves that amount to 10% of China's GDP alongside shares in state-owned companies worth a similar amount.
China Outlook
Chinese leaders want to guide the economy away from debt-driven investments, in infrastructure and property, and towards a more sustainable path.
However, "the economy has yet to make the decisive turn toward consumer-based growth," the World Bank said.
Turning to Indonesia, the Bank said that "lower global commodity prices [had] dampened export receipts and slowed private investment in the capital-intensive resource sectors of the Indonesian economy, depressing overall growth."
In the Philippines, investments slowed in the April-June second quarter after a strong first quarter. However, remittances from Filipinos working abroad increased consumption, contributing 75% of the second quarter's growth.
Earlier, speculation about a reduction of US monetary stimulus led to stock market sell-offs and currency depreciation, hurting emerging economies in the process.
However, the impact of tapering on capital inflows in the region may be offset by "Abenomics," Japan's new strategy to revive growth, which could increase Japanese investment in the region, the Bank said in a statement that followed the report.
"The [US] Federal Reserve's decision to delay tapering stabilized markets for now, giving countries a second opportunity to take measures to lower risks from future volatility," said Bert Hofman, World Bank East Asia and Pacific Chief Economist.
"Reducing reliance on short term and foreign currency denominated debt, accepting a weaker exchange rate when growth is below potential, and building policy buffers to respond to changing global liquidity conditions are some of the ways that can help countries be prepared," Hofman said in the statement.
China looks set to hit its full-year growth target of 7.5%.
However, the government is treading with caution, when it comes to radical reforms. Analysts from top government think-tanks say the room for reform is limited in China as any dramatic shift in policy could exacerbate a growth slowdown and push the government to revert to tightly controlled market conditions.