World Bank's New President Jim Yong Kim Goes for Market Growth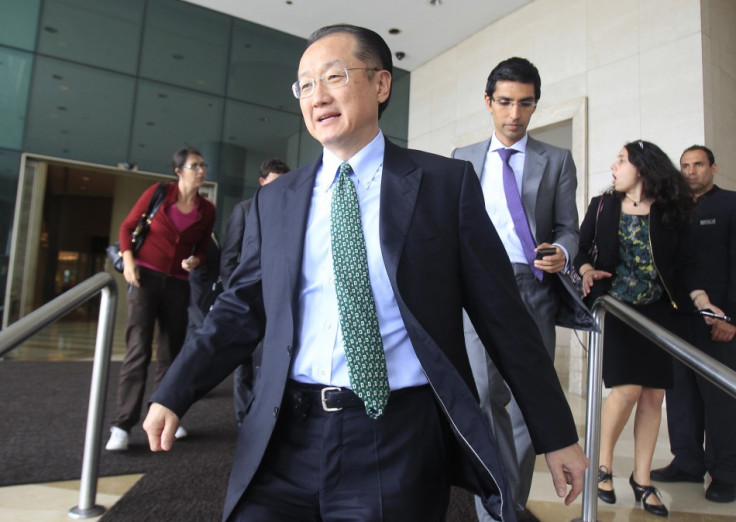 Washington's choice for the World Bank's new chief, Jim Yong Kim, has made it his priority to drive market-based growth for every country to mitigate poverty.
After his selection as the new president of the anti-poverty lender, Kim told the BBC that job creation and eradication of poverty are the two key factors of global economic growth and to achieve that goal capitalist market-based growth is a priority for every single nation.
Kim has 25 years' experience in handling health and poverty programmes in the developing world.
"I am a physician. Physicians work on evidence, rather than working from a single ideology, rather than working from a particular political point-of-view," Kim told the BBC.
"If we can focus on the evidence of what is actually working and adapt those evidence-based interventions to local context, I think we can be very successful," he added.
Korea-born American health expert Kim beat tough competition from the Nigerian finance minister Ngozi Okonjo-Iweala to get the job with the help of Washington's allies.
The competitive selection process saw Brazil and South Africa backing Okonjo-Iweala while Washington's allies in Western Europe, Japan, Canada and some emerging market economies, including Russia, Mexico and South Korea supported Kim.
It was the first time that the US faced a challenge in selection of the top post since the World Bank's creation in 1944, in view of the changed selection procedure that came into effect in June 2011.
Kim, 52, will succeed the outgoing president Robert Zoellick and his five year term will begin from 1 July.
Kim's pioneering work in the field of mitigating HIV/Aids and tuberculosis in the developing world were much applauded.
"His deep development background coupled with his dedication to forging consensus will help breathe new life into the World Bank's efforts to secure fast economic growth that is widely shared," said the US Treasury Secretary Timothy Geithner in a statement.
Zoellick, the outgoing president, said, "Jim has seen poverty and vulnerability first-hand, through his impressive work in developing countries. His innovations in health-care have helped to save numerous lives... His rigorous, science-based drive for results will be invaluable for the World Bank Group as it modernizes to better serve client countries in overcoming poverty."
© Copyright IBTimes 2023. All rights reserved.