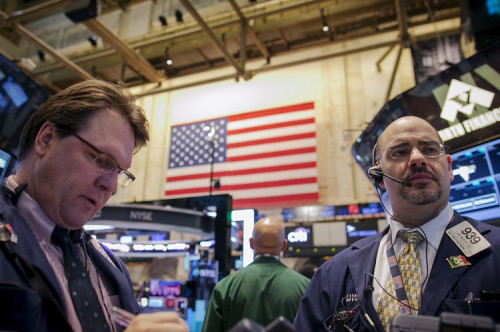 The forecast for growth in the global economy has been raised by the World Bank for the first time in three years, as the major economies return to a sustained period of expansion.
According to the twice yearly Global Economic Prospects report, the first world is becoming the second engine of growth in the world economy.
"For the first time in five years, there are indications that a self-sustaining recovery has begun among high-income countries - suggesting that they may now join developing countries as a second engine of growth in the global economy," said the bank's chief economist Kaushik Basu.
The World Bank predicted that global GDP in 2014 would expand to 3.2% compared to 2.4% seen in 2013.
Global growth in 2015 was predicted to be 3.4% in 2014 and 3.5% in 2016.
The United States in particular was expected to grow at 2.8% in 2014, up from 1.8% the previous year.
Global trade is expected to pick up to 5.1% by 2016.
However, emerging markets had their growth rates shaved for the second year, running to 5.3% from the 5.6% predicted in June 2013.
This is relatively low, compared to growth rates seen in the emerging markets before the financial crash in 2008 which hit 7.5%.
Countries in the Middle East and North Africa were expected to have weak economic growth next year because of ongoing political strife.
Kaushik Basu noted in his introduction that the unwinding of quantitative easing by the Federal Reserve has been smooth so far and the turmoil it caused in the spring and summer of 2013 when it was first proposed has not appeared so far.