More than 100 million blood donations are collected globally every year, with around half coming from high-income countries. Giving blood is essential for healthcare resources – and more than 60 countries around the world rely on voluntary, unpaid donors who make up 100% of their blood supply.
On World Blood Donor Day, IBTimes UK presents the reasons to why giving blood is so important.
Different blood groups and rare blood types
More than 6,000 blood donations are needed every day to treat patients in need across England alone - and around 200,000 new donors are needed every year, as some donors can no longer give blood.
In particular, the NHS needs more people from Black, Asian and ethnic minority communities to give blood so there is a supply of certain blood types. People requiring regular blood transfusions need blood from donors with a similar ethnic background, to provide the best match and give better outcomes in the long term.
People from South Asian and Black communities are more likely to have rarer blood types and conditions, such as Thalassaemia or Sickle Cell Disease respectively, which require regular blood transfusions.
"While we need donors across all blood groups to donate, we now need greater numbers of certain blood groups, in particular we need more donations from black and South Asian communities," says Mike Stredder, director of Blood Donation at NHS Blood and Transplant.
"Some rarer groups, such as Ro, O negative (the universal blood group), A negative and B negative are more vulnerable to shortfalls. So we want people with those blood groups to donate as regularly as they can, and now they'll be told when their donation has gone to a hospital to help patients."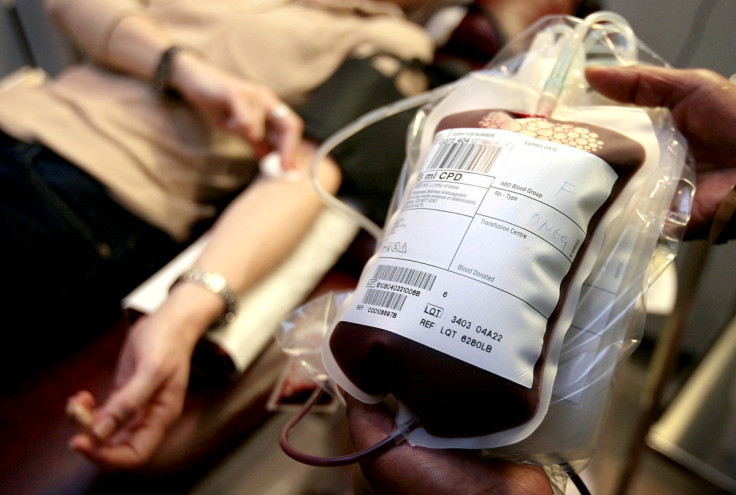 Different conditions
The main components are red cells, plasma and platelets - which are used to treat different conditions and illnesses. As they have a short shelf life, more blood is needed to top up supplies: red blood cells are stored for up to 35 days, while plasma is stored for a year and platelets for up to a week.
Generally, you can give blood if you are fit, healthy, weigh over 50kg (110lbs) and are aged between 17 and 66. You can donate blood up to the age of 70 if you have given blood in the previous two years.
On World Blood Donor Day, the NHS Blood and Transplant is now sending text messages to donors to tell them that their blood has been dispatched and the name of the hospital where their blood has been sent. Every time someone gives blood they save or improve the lives of up to three people. It is hoped the new text service will help encourage current donors to continue to give blood by offering them an insight into how their donation is used, as well as offering inspiration for others to donate their blood.
"We are always looking at new ways to encourage donation and we hope that the new texting service will show how vital blood donations are used to help people in need," Stredder says. "While donors don't get to meet the people who have benefited from their blood, our texts to donors will remind them that hospitals, and patients, rely on their donations."