Orlando shooting: LGBT Muslims speak up – 'Owen Jones was right to walk out'
Social media users are coming out in support of journalist Owen Jones' decision to walk out of a live television show discussing the mass shooting at an LGBTQ nightclub in Orlando, Florida. Jones walked off the set of the Sky News Press Preview on 13 June in protest as host Mark Longhurst and co-panellist Julia Hartley-Brewer debated whether to label the mass killing a homophobic attack.
"At the end of the day this was a homophobic crime, as well as terrorism and it has to be called out . . . If he'd walked into a synagogue and massacred dozens of Jewish people, you wouldn't be saying what you're saying now. You would be talking about it as an anti-Semitic attack. This was a deliberate attack on LGBT people," Jones said in the Sky News interview, before storming out.
Speaking to IBTimes UK, gay Muslim journalist and blogger Asad Dhunna says Jones was right to walk out – out of respect for the victims of the tragedy.
"Owen Jones said it is the biggest homophobic attack on the West since the holocaust, I think it is a very valid statement," Dhunna says. "But it is easier to get swept up in the terrorist angle because that is an easier thing to reference right now. He was right to walk about because LGBT hate crime is an angle that needs to be explored in more detail."
The perpetrator of the attack at the Pulse nightclub was identified by authorities as 29-year-old Omar Mateen, a US citizen of Afghan heritage. As the motive of the mass shooting was examined, it emerged that Mateen called 911 during the attack to pledge allegiance to the Islamic State.
Dhunna says it is easier to talk about the Orlando shooting as a terror crime, rather than an attack fuelled by both homophobia and Islamic fundamentalism, because you hear less about homophobia attacks, especially in the United States.
"If the focus of this is homophobia, then that's being played out through Islam, and it does get played out through other religions or through a certain world view," Dhunna says. "I think Jones was right to walk out because that's not being acknowledged, especially on such a mainstream channel like Sky News. We're not doing a service to the story."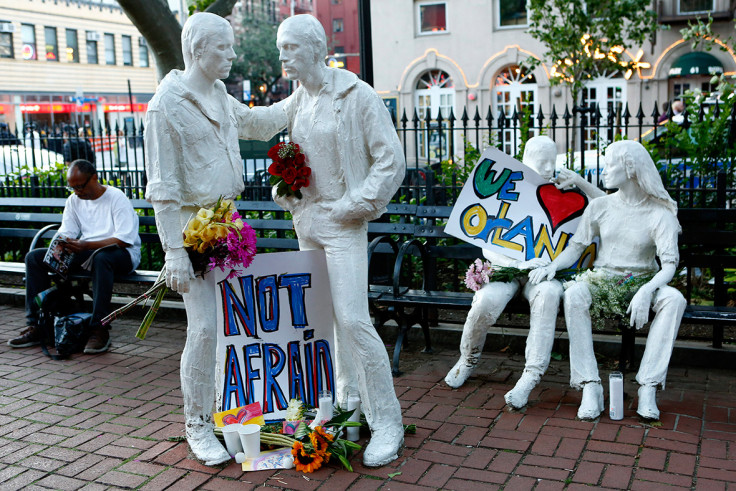 "You have to ask if he is actually a Muslim"
Dhunna points out that it is questionable whether a man who can carry out such a violent act can be called a Muslim.
"The shooter himself, you have to ask, if he actually was a Muslim. When you look at the Quranic text, someone who is killing another man could be argued not to be a Muslim. If there is a man going into a club saying I am a Muslim and I am going to shoot someone – what gives him the right to say that?"
Comparatively, Dhunna says he is frequently told he cannot be both gay and Muslim. "It's either gay or Muslim – you have to make a choice. For me it is about people recognising what these two assets of their personality are and where they come from.
"It's about your society, your community, your upbringing, your general beliefs on the way the world works. Therefore you can be both. It's about looking at what it means to be Muslim today – and nobody holds claim to that."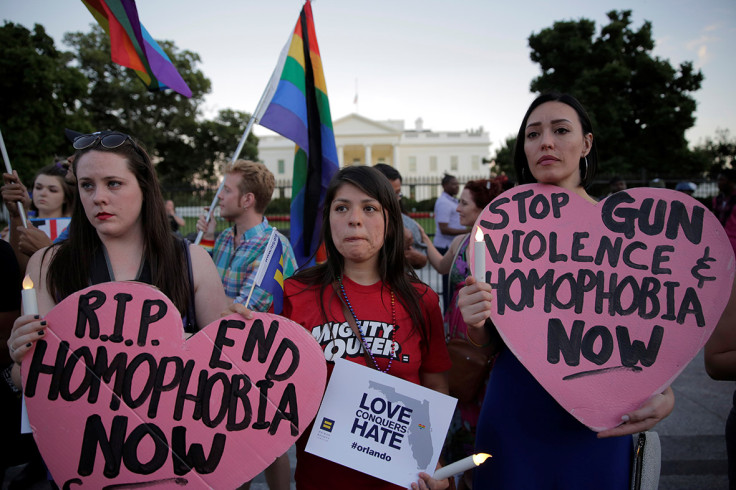 "We stand shoulder to shoulder with the wider LGBT community"
"Owen Jones walking out of the Sky News debate was a powerful reaction and speaks volumes against the other speakers," a spokesperson for the LGBT Muslim support group Imaan tells IBT.
"First of all it's important to say that Imaan stands shoulder to shoulder with the wider LGBT community at this horrifying time and expresses its deepest sympathy for the victims, friends, family and chosen family of all of those who were so mercilessly attacked. Islam teaches Muslims mercy – and the actions of that lone killer and sadly many Muslims in the aftermath has shown very little of that.
"As a society, we need to stand up and protect LGBTQ people. Many of us experience violence of some form or another on a daily basis. Homophobia and transphobia are real and constant experiences - from verbal abuse to violence and even murder as we've seen," the Imaan spokesperson says.
Imaan has previously experienced backlash following acts of terror – even among the wider LGBT community – "A community we belong to and suffer with," the group says. At a Pride in London march after the 7/7 bombings, Imaan marchers were heckled and abused by fellow parade participants. The organisation also saw a marked increase in Islamophobia and racism on the gay scene.
"We are fully expecting the same to happen now and add racists and Islamophobic LGBT people to the list of groups we are vulnerable to," the spokesperson says.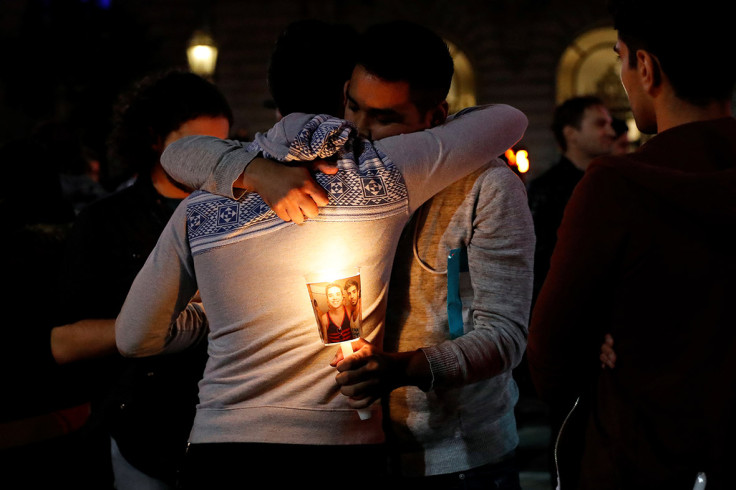 "Events like this will bring up what it means to be gay and Muslim"
Dhunna, who started a podcast called Muslim Pride, says he believes the shooting in Orlando will spark a much-needed conversation about what it means to be gay and Muslim, as well as Islamophobia and homophobia.
"Things like this happening will bring up debates – like what it means to be gay and Muslim – and through that there will be real change. The reality is we have to get out there and have harder conversations," said Dhunna.
He says he equates being an LGBT Muslim to living in the "world's smallest Venn diagram" – facing discrimination and stigma from both sides of the spectrum. "If you live in the Muslim part you are dealing with Islamophobia and a general sentiment towards Islam which does bring up quite a lot of hate.
"If you live in the gay circle you have quite a lot of homophobia at the same time. That is challenging, because within the gay community you find some elements of racism, within the race element you find homophobia, but for me it's about finding the right path and finding other people out there."
© Copyright IBTimes 2023. All rights reserved.