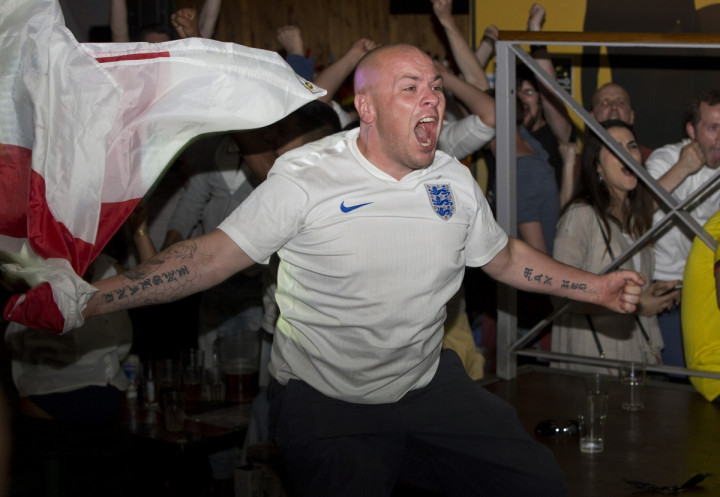 Booze-guzzling Britons spent an extra £27.7m on beer and cider during the first week of the World Cup than they did in the same week a year before.
That's according to data from retail sector researcher IRI, which said the total UK consumer spend on lager, cider, ale and stout during that single week was £93.6m ($159m, €117m).
That is a 42% leap on the same week in 2013. In volume terms, 10 million extra litres of lager and 2.5 million extra litres of cider were sold.
The World Cup in Brazil is a welcome boost for British retailers, who have struggled since the financial crisis as households were squeezed by spiralling bills and weak wage growth.
"It's the perfect storm – great weather, a party atmosphere during the start of the World Cup, Father's Day and a general feel-good factor in the country at the moment," said IRI's director of strategic insights Tim Eales.
A solid start to June thanks to the World Cup suggests the good run for retail sales will continue. Sales have seen their longest period of growth in over six years.
The Office for National Statistics (ONS) said retail sales volumes lifted by 1.3% in the three months to the end of May when compared with the previous quarter.
It was the fifteenth consecutive expansion in three-monthly sales and the longest period of continued growth since November 2007. On an annual basis, retail sales were up by 3.9% in May.
A survey of workers by MeetingZone found that 60% thought colleagues would "bunk off" because of the World Cup, either to watch matches or to sleep off hangovers.