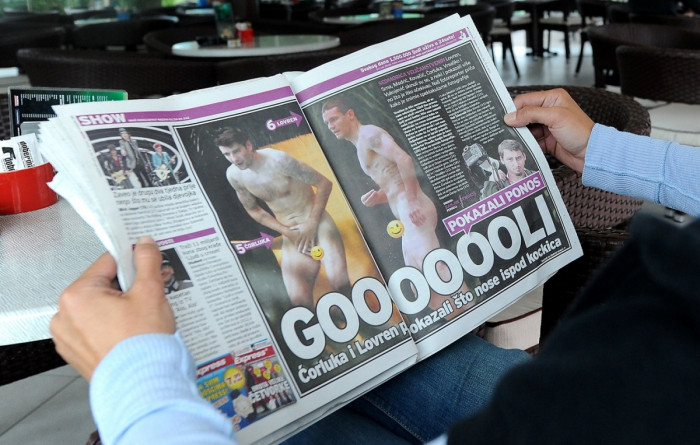 Croatia have boycotted media in Brazil after naked photos emerged of the squad skinny dipping at their World Cup hotel.
The photos show members of the squad including Dejan Lovren, Vedran Ćorluka, Dario Srna and Mateo Kovacic stripped bare taking a refreshing plunge in their Praia do Forte training base pool.
Luka Modric was spared his blushes after opting for a pair of shorts in the photos.
Two photographers reportedly hid in nearby bushes to take the photos before they were published online.
An angry Niko Kovac, the Group A side's manager, said: "I can't force them to be at your disposal after what you have done to them and their families," an angry Kovac told reporters in the team's training base.
"How would you feel if someone took naked pictures of you? They are adamant that they won't speak to you lot anymore and I don't know whether the silence will end tomorrow or last until the end of our World Cup campaign.
"I respect my players' opinion and I also know that you have done a very professional job so far but you blew it with this one. The whole world has seen the photos."