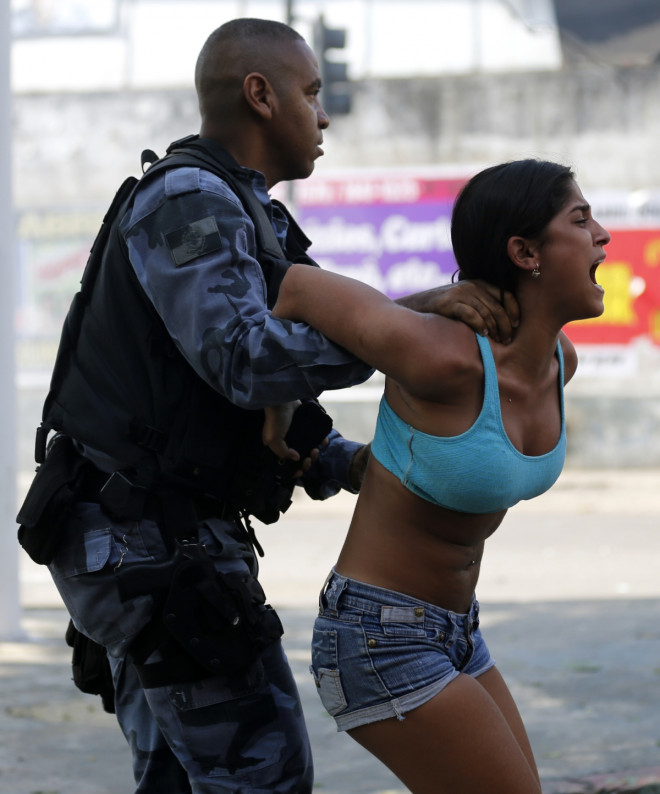 Thousands of people have been evicted from a favela near the Maracana stadium in Rio de Janeiro, the venue for the World Cup Final.
Police in riot gear fired rubber bullets and tear gas to oust people living in a shantytown. Cranes and tractors were used to demolish wooden huts built around the buildings - many still full of personal belongings as residents had no time to pack.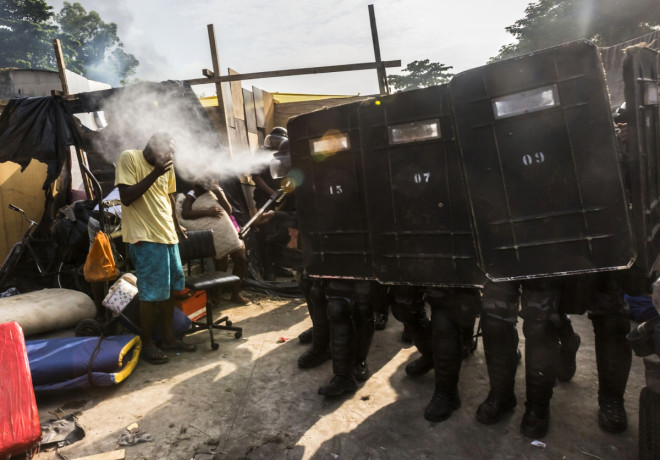 Hundreds poured into the street protesting about police brutality and the loss of their homes. Residents retaliated by throwing Molotov cocktails and rocks at police officers.
About 12 people on both sides of the conflict suffered minor injuries, officials said. Police made more than 20 arrests.
Images from Globo news network showed thick plumes of smoke coming from burning cars, buses, trucks and buildings. Violent protests broke out in nearby neigbourhoods where a police car was torched and banks looted.
The Brazilian government is struggling to improve its image as it prepares to host football's World Cup in June and the Summer Olympics in 2016.
Police have attacked several favelas in recent months, which are often controlled by drug gangs. Brazilian newspaper O Globo reported that suspected drug traffickers from neighbouring favelas fired guns at the police in this latest conflict.
Rio de Janeiro's high crime rate is of concern for the government, which wants to portray the city as a top tourist destination. Rio had 4,761 murders last year, up 17% from 2012.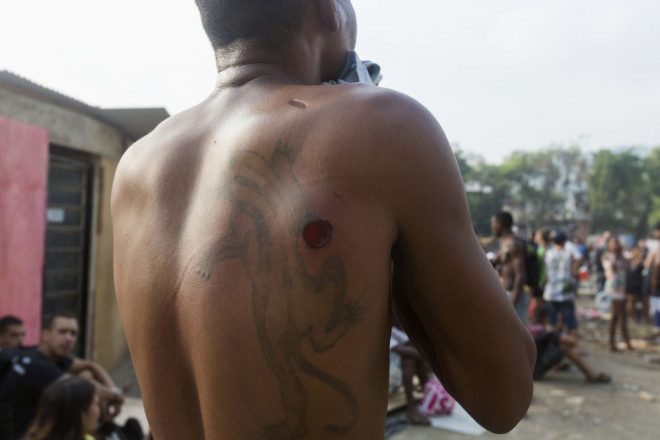 On 5 April, the federal government sent 2,500 soldiers and marines to occupy the streets of Complexo da Maré, the city's most populous cluster of favelas, through to the end of the World Cup.
Rio and the surrounding metropolitan area are home to some 1.5 million favela dwellers spread out among roughly 1,000 different communities. Most were formed by landless people flocking in from the countryside, the homeless or labourers who couldn't afford to pay high city rents.