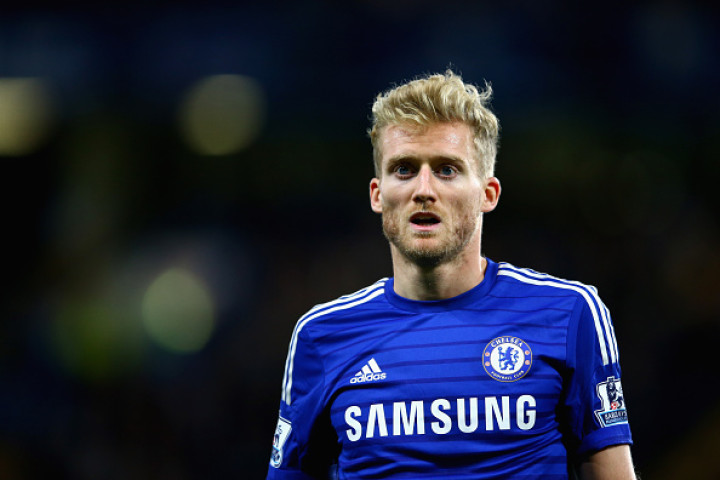 Andre Schurrle has admitted that he is happy at Chelsea, putting recent speculation surrounding his future to bed.
The 23-year-old joined the west London club from Bayer Leverkusen last summer and has seen limited first team appearances in his debut season. Despite that, the German international was selected by Joachim Low for the World Cup in Brazil.
Schurrle was part of Germany's World Cup winning squad. Despite his performance for the national side in Brazil, he has failed to find a regular place in Jose Mourinho's starting XI at Chelsea.
Spanish champions Atletico Madrid are still believed to be interested in securing the forward's services, according to the Mirror. But Schurrle says the former Real Madrid manager has assured his future is at Chelsea and that he is happy to continue with his current employers.
"Mourinho has given me this feeling that I would be a big part of the team. He plans with me and he wants me in this team and he wants to play me," Schurrle told the Mirror.
"That's why I want to stay at this club. Everything here is good for me. I have the pressure to perform, I have the pressure to do well in training. I have the great fans that all support me here and so there was no question for me that I would leave this club in the summer."
"I just want to take the chances I get, improve my game, improve myself and we'll see what happens," he added.
Meanwhile, Schurrle is hoping to take revenge when Chelsea face Aston Villa at Stamford Bridge on Saturday. Last season, the Blues lost to Paul Lambert's side at Villa Park and saw two of their players being sent off.
The result had put a dent on Chelsea's chances of winning the title last season and the German attacker is looking for nothing less than a win against Villa.
"It was a battle. We had two players sent off and didn't get the little bit of luck you need to win these matches. There were a lot of fouls. The crowd was very intense and, at the end, we lost it. But we could have won it as well," Chelsea star stressed.
"After the match, everyone was down, no one spoke. It was a hard defeat as we were going for the title and then we had this bad match. So we owe them one. We want to win and to put on a great performance in front of our fans."