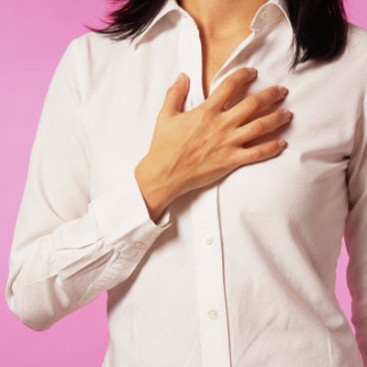 The average British worker's heart is 3.3 years older than their actual age, a study from Bupa has revealed. To raise awareness for World Heart Day, which falls on 29 September, the healthcare company looked at the correlation between jobs in the UK and workers' hearts.
It found manual workers and employees within the transport and logistics and construction sectors have the worst heart health. For example, the average manual labourer's heart is 8.7 years older than it should be; a transport and logistics employee's heart is 7.2 years older; while those who work in property, construction or do charity work have a heart that is seven years older than the person.
At the other end of the scale, and rather unsurprisingly, professionals in the medical industry have an average age of a heart that is just two years older, whereas teachers are second (2.8 years older), while accountancy, banking and finance workers (three years older) are third. The study found professions where workers had campaigned for better health and well-being initiatives saw an improvement in heart health.
One of the most significant of these findings was that for companies that had provided healthy eating options, respondents saw an average decrease in heart age by one year. Additionally, the companies where there were multiple workplace initiatives, the employees enjoyed an average drop in heart age of 1.8 years.
Dr Fiona Adshead, chief well-being and public health officer at Bupa, said: "If current trends continue, by 2030 more than 23 million people will die annually from heart disease, yet this research shows that there is huge potential for employers to significantly improve their employees' health – not only reaping the benefits of a healthy workforce, but also tackling the heart disease epidemic facing the world.
"When making small changes like providing healthy lunch options can take up to a year off heart age, employers have a great opportunity to support their employees having longer, healthier, happier lives and improve the health of millions of people."
Johanna Ralston, CEO of the World Heart Federation, added: "The places where we live, work and play should not increase our risk of cardiovascular disease, which includes heart disease and stroke. Yet individuals often find they simply cannot make the right choices for their heart health because of environmental factors, such as lack of access to healthy foods or smoke-free zones. We believe in healthy heart choices for everyone, everywhere."