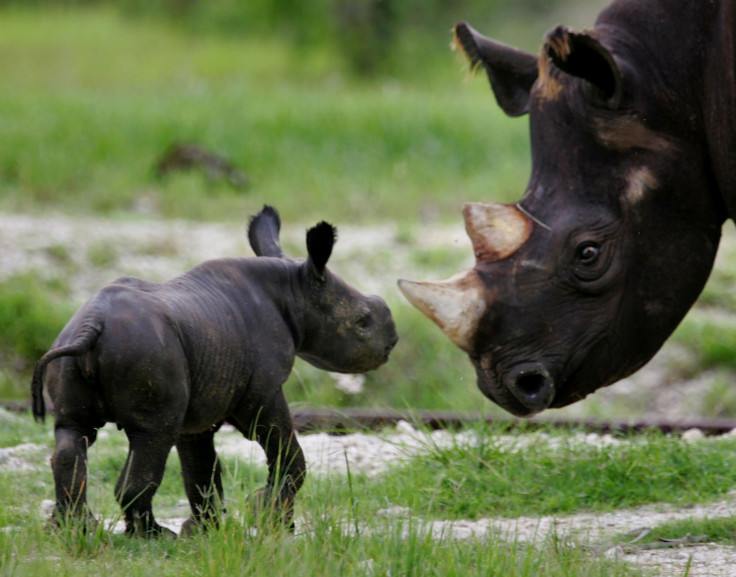 To celebrate World Rhino Day, which falls on 22 September, IBTimes UK takes a look at some of the more interesting rhinoceros stats. Unfortunately, the number of rhinos worldwide is continuously on the decline – as has been the case for many decades.
Poaching for their horns has taken the number of rhinos to bare minimum, but with conservation efforts massively increased in the last few years, there is still hope for one of the Earth's largest land mammals.
29,000 – Save The Rhino says that there are around 29,000 rhinos left in the world. In 1970 there would have been 70,000 and at the turn of the 20th century, around 500,000. A stark reminder of how quickly the numbers are diminishing.
One – There remains only one remaining male Northern white rhino – a subspecies of the white rhino. With only three females and a single male who is approaching his later years, chances of saving this subspecies are slim.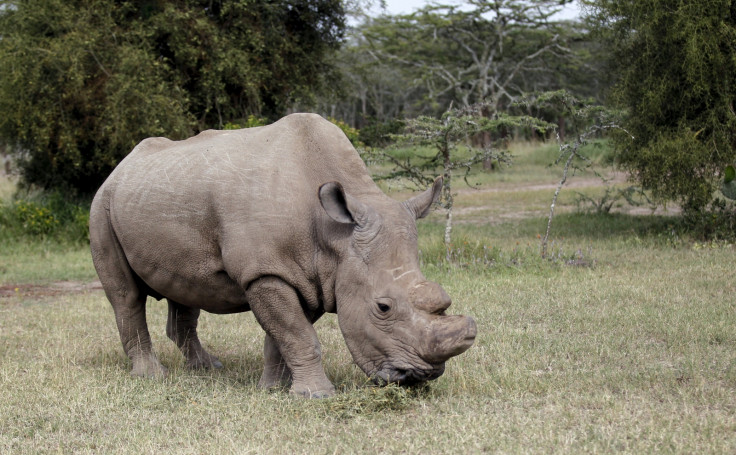 749 – The amount of rhinoceroses that have been poached from the beginning of 2015 to 27 August in South Africa alone – where poaching rates are among the highest in the world.
7,770% - The percentage increase of rhinos being poached in South Africa between 2007 – when seven were poached – and 2013 – when 1,004 were slaughtered, says World Wildlife Fund (WWF).
$1,100 - $5,550 – The value that an ounce of rhinoceros horn typically costs on the black market, according to CNN.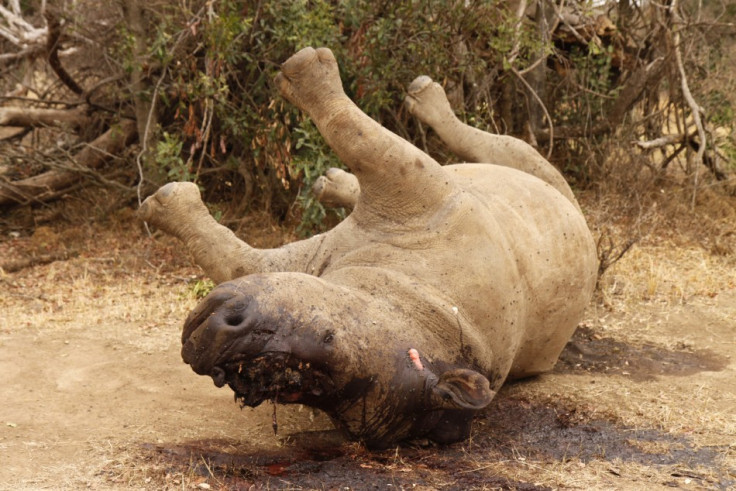 21% - A victory for Nepal as it saw its rhino population jump from 534 in 2011 to 645 according to the latest estimates from earlier this year. It also achieved a landmark of having zero rhinos, tigers and elephants poached in 2013.
500 - Former Mozambican president Joaquim Chissano said that almost 500 Mozambican poachers have been killed by armed rangers at South Africa's Kruger Park in the last five years as protection of the species is continuously upped.