Nearly 40 futuristic vehicles are racing across Australia – a distance of 3,000 km (1,864 miles) across the Outback– powered only by the sun. The race from the northern city of Darwin to the southern city of Adelaide is expected to take a week for most of the cars, which reach speeds of 90-100 kmh (55-62 mph).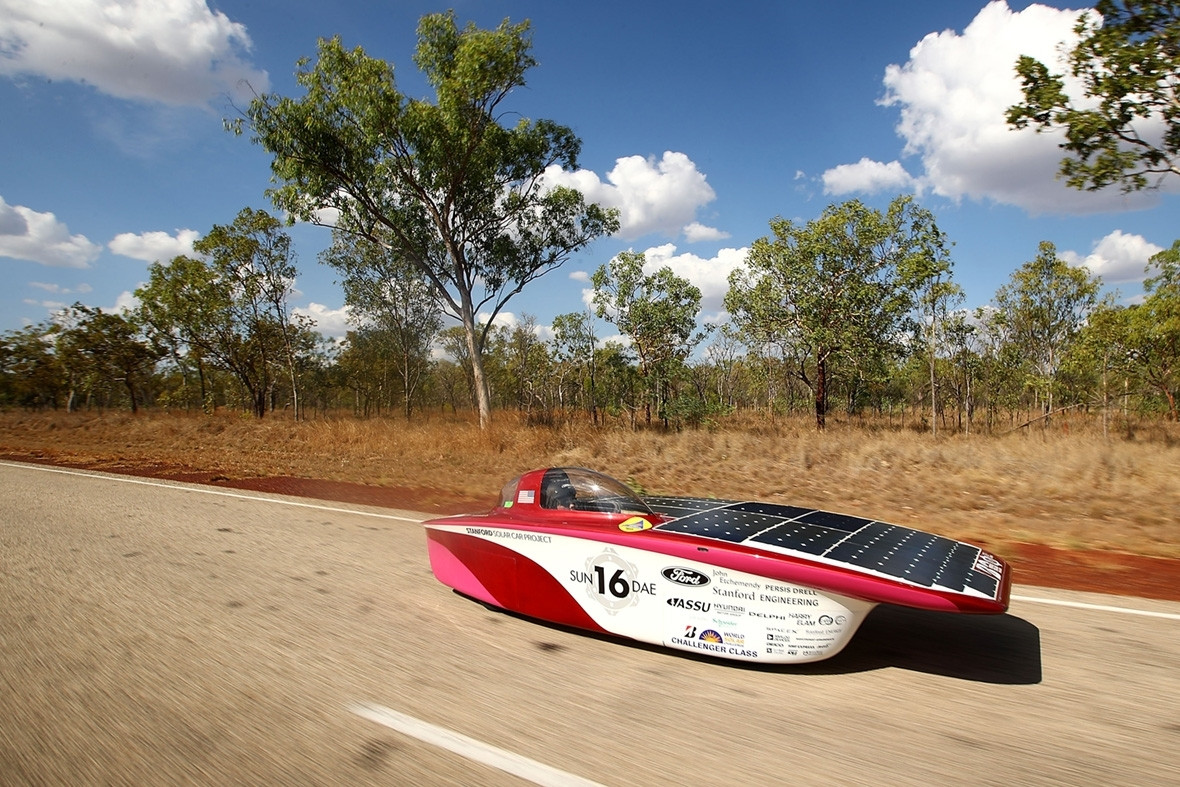 The World Solar Challenge was set up by Danish-born adventurer Hans Tholstrup in 1987, when GM's Sunraycer won with an average speed of 67 km/h (42 mph). The fastest time was achieved by Japan's Tokai University in 2009, completing the trans-continental race in only 29 hours and 49 minutes, and an average speed of 102.75 km/h (63.85 mph).
The 30th edition of the Bridgestone World Solar Challenge has attracted teams representing universities and companies in the United States, Japan, Germany, Chile, Netherlands, United Kingdom, Malaysia, Belgium, Sweden, Iran, South Korea, India, Hong Kong, South Africa, Poland, Thailand, Turkey, Canada, Taiwan and Australia. IBTimes UK presents photos from the first two days of this year's race.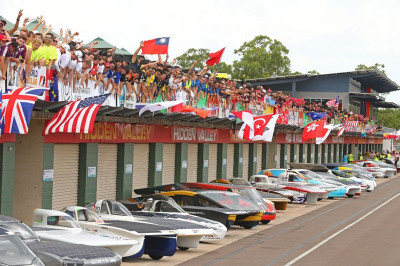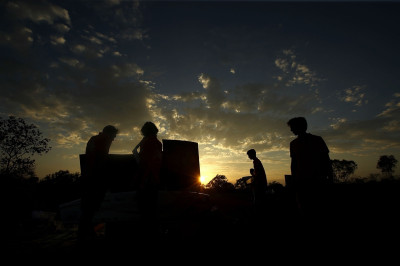 The Dutch Team Nuon Solar's Nuna 9 is currently leading this year's race, crossing the finish line at the end of Day Two ahead of Japan's Team Tokai. But it was close – relatively speaking. Tokai managed to close the gap after Nuna 9 suffered a technical problem during the race.
You can learn more about the World Solar Challenge, and track individual cars in this year's race across across Australia, at the website.