Bookmakers are backing Blizzard's World of Warcraft: Mists of Pandaria to break 3.5m sales and become the fastest selling PC game ever when it launches on 25 September. However, it is expected to be a very close run thing.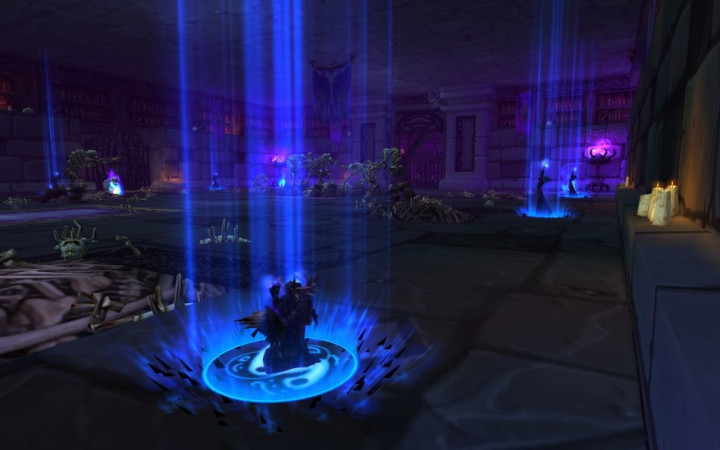 The latest expansion pack for the massively multiplayer online roleplaying game (MMORPG) would follow in the footsteps of the three previous add-ons if it was to break the record for 'day one' sales.
World Of Warcraft: Burning Crusade sold 2.4 million copies in just 24 hours when it launched back in 2007; Wrath of the Lich King beat that with 2.8 million sales on its first day in November 2008 while the latest expansion pack, Cataclysm, shipped 3.3 million copies in December 2010.
Until earlier this year those previous World of Warcraft expansion packs held the top three slots in the fastest-selling videogame category.
Then in May 2012 Blizzard's Diablo 3 became the fastest selling videogame ever, beating Cataclysm by 200,000 units, with 3.5 million sales.
Two bookmakers favour Mists of Pandaria to regain the crown for World of Warcraft.
"It's odds on at 1/3 that it is [the fastest selling PC game ever], 2/1 that it isn't," a Ladbrokes spokesman told IBTimes UK.
William Hill agreed with that assessment: "Worldwide first day sales being over 3.5 million is 8/11, under 3.5 million is evens. The odds suggest it will sell more than 3.5 million on day one."
Only Coral bucked the trend, suggesting that Diablo 3 would hold its newly-acquired sales record.
"We would go 11/10 that it does break the record, and 4/6 that is does not. It looks as if it will be incredibly close to breaking the record, but it faces some tough competition and we slightly favour it not becoming the fastest seller," a Coral spokesman said.
Contributing Factors
It should be noted that gamers had been waiting to play Diablo 3 for 11 years, so it was always going to be a popular release. In fact, so many players tried to log on to the game servers on the first day that they crashed.
Aside from the 11-year fan frenzy surrounding Diablo 3's release, World of Warcraft also has fewer fans of its own since its last expansion pack was sold. In 2010, Blizzard announced the number of World of Warcraft players worldwide was 12 million and since then it has dropped almost 17 percent to just above 10 million in March 2012.
With those 10 million plus players logging on to World of Warcraft every month, Mists of Pandaria does still have the potential number of users to beat Diablo 3's first day sales.
Early signs suggest Corel's prediction may be on the money and it will fall short of its 3.5 million target. While Amazon UK does not release sales figures, it does produce a top 10 chart of pre-order titles every week.
With five weeks to go before its launch, World of Warcraft: Mists of Pandaria is in tenth place in the current top 10 pre-orders at Amazon.co.uk. In comparison, Diablo 3 was at the top of the pre-order chart at the same point before its launch.