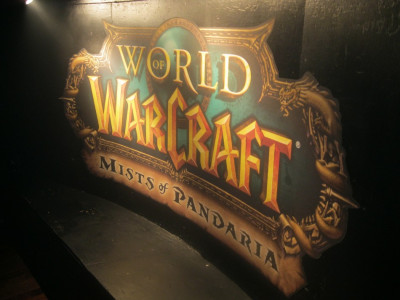 The wait is finally over. As of 25 September, gamers rejoiced for the new expansion pack of the biggest MMPORG in the world, World of Warcraft: Mists of Pandaria.
Since it has been two years since WoW's last expansion pack, Cataclysm, fans have been chomping at the bit for the newly created world, characters, lore and storylines, as well as improvements on existing dungeons and battlegrounds.
Charged with the task of shocking and awing the global gaming community, Blizzard simultaneously threw launch parties around the world, including the US, Paris, London, Cologne, Stockholm, Milan, Madrid, Moscow and Shanghai, which was all streamed live on the group's YouTube channel.
As yours truly has been lucky enough to interview some of Blizzard's developer superstars and, of course, attend the launch party in London, I thought it would only be appropriate to share some of the best moments at possibly one of the most exciting events in online gaming history.
Lianna Brinded is a senior business writer with IBTimes UK
World of Warcraft Mists of Pandaria Unveiled: Exclusive Developer Q&A