World Water Day 2017: Theme, key facts and things you can do to save this precious resource
World Water Day is held on 22 March to raise awareness of the importance of freshwater.
World Water Day is held on 22 March to help bring attention to a crisis faced by millions around the globe – limited access to fresh, clean water. This year's theme is 'why waste water' and focuses on getting people to stop wasting the valuable resource.
It is estimated that 663 million people live without access to safe water close to their homes. Instead, they must travel long distances or queue for hours to get it. Many also have to cope with contaminated water – and the associated health problems.
The United Nations General Assembly officially designated 22 March as World Water Day in 1993. Since then, campaigns have focused on improving water quality and access to freshwater for people around the world. In 2015 – and as part of the Sustainable Development Goals – a UN Initiative set a target to make sure everyone on the planet has access to safe water by 2030.
Why waste water?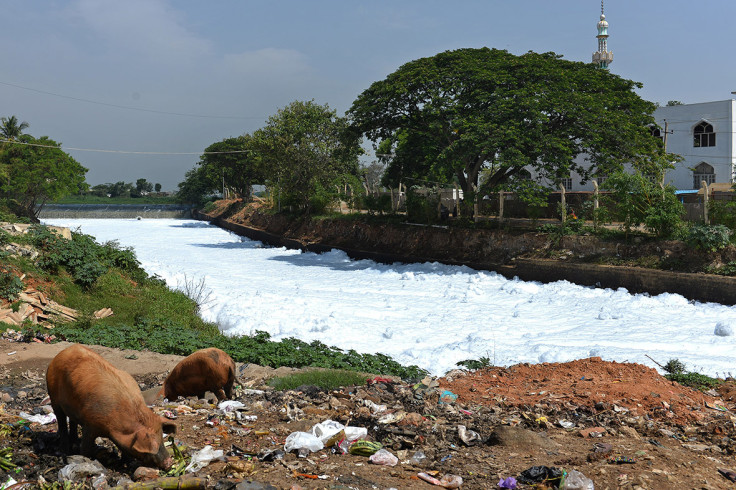 The theme of this year's World Water Day relates to how much water flows down the drains every day without being reused or treated. This causes pollution to the environment and lowers water quality.
One of the targets set out in the Sustainable Development goals is to "improve water quality by reducing pollution, eliminating dumping and minimising release of hazardous chemicals and materials, halving the proportion of untreated wastewater and substantially increasing recycling and safe reuse globally".
Because of population growth, the amount of wastewater being generated has increased vastly. Furthermore, the overall pollution load has also gone up. Despite this, wastewater management is poor. The UN says there are treatment processes that could be used to reduce the environmental impact of wastewater.
It is estimated that by 2030, the demand for water will have increased by 50% – most of which will be from people living in cities. As a result, World Water Day organisers are calling for new approaches to wastewater management
"By exploiting this valuable resource, we will make the water cycle work better for every living thing," a statement said. "And we will help achieve the Sustainable Development Goal 6 target to halve the proportion of untreated wastewater and increase water recycling and safe reuse."
Facts about wastewater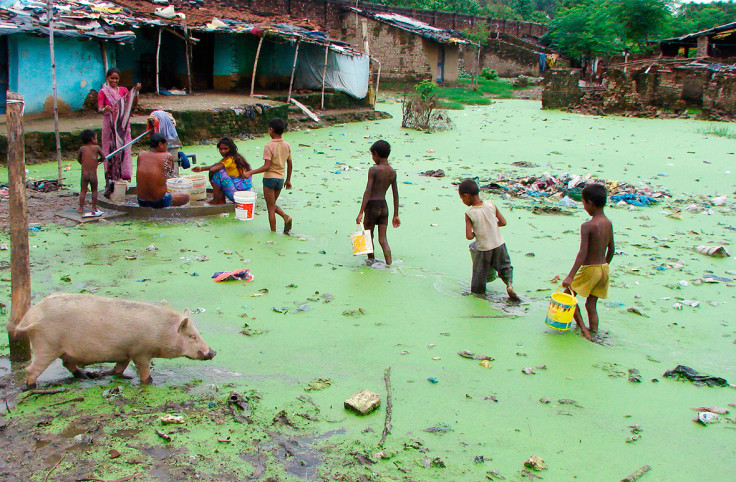 At present, more than 80% of wastewater produced is pumped back into the ecosystem without being treated or reused.
Despite most of the world's population being expected to live in cities by 2050, most – especially in developing countries – do not have the infrastructure or resources needed to manage wastewater.
1.8 billion people (more than a quarter of the world's population) use a source of drinking water that is contaminated by faeces. This places them at risk of a host of deadly diseases including dysentery, cholera and polio.
It is estimated that unsafe water and poor sanitation kills 842,000 people every year.
An area of land roughly equivalent to the size of Sri Lanka is irrigated with wastewater or polluted water. This causes health problems in the farmers working on the land, and eventually the people who consume the products they produce.
Water, sanitation and hygiene could prevent 9.1% of the global disease burden – and an estimated 6.3% of all deaths.
Improved water sources reduces the number of deaths from diarrhoea by 21%, while improved sanitation can reduce it by 37.5%.
According to the USGS, the average person uses up to 100 gallons of water per day. 95% of this goes down the drain – meaning each person wastes between 76-95 gallons every day.
Despite most of the planet being covered by water, most of it is not available for human use. If the Earth's water fitted into a four litre jug, just one tablespoon would be available freshwater.
What you can do on World Water Day
World Water Day events
Events are being held across the globe to mark World Water Day. You can search for events taking place near you by using this tool on the official website. You can also add your own event if holding one.
Waste less water
There are several ways you can reduce the amount of water you waste. This includes turning off the taps when you are brushing your teeth, cleaning vegetables, or washing your hair in the shower. People are also advised to stop putting oils, food waste and chemicals down the drain – the more you put down, the more it costs to treat. Finally, use any water that has been collected in the sink or bath to water your plants.
Enter this competition
This year, the Lions Club of Seregno has organised the first ever World Water Day photo contest. It asks people to take photos that draw attention to global water issues. The theme is 'Why waste?'. Further details can be found here.
© Copyright IBTimes 2023. All rights reserved.