World Water Week: Five Countries Most Affected by Water Scarcity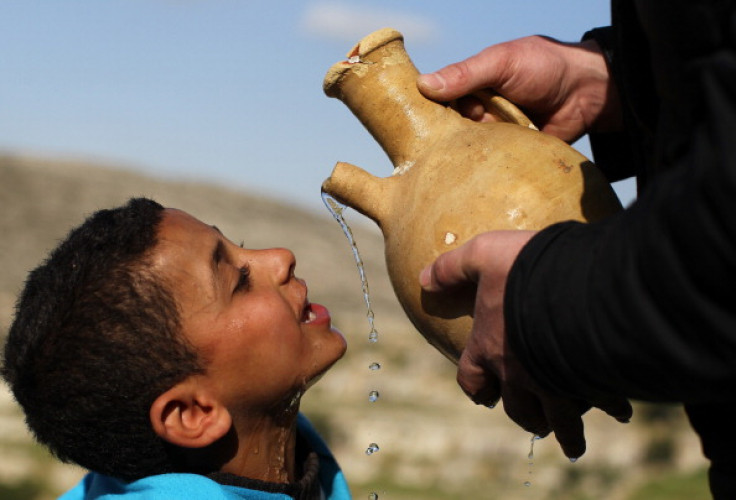 The World Water Week was instituted by the Stockholm International Water Institute (SIWI) in 1991 to raise awareness on water issues.
This year, the event – running from 31 August till 5 September - will focus on the energy and water theme, suggesting ways "to develop and manage energy and water for the good of society and ecosystems".
To commemorate the WWW, IBTimes UK looks at the five countries most affected by water scarcity, most of which are in Sub-Sahara Africa.
According to the UN, around 1.2bn people live in areas characterised by water shortage. This figure is expected to grow to 1.8bn by 2025.
Somalia
The Puntland Government in northern Somalia recently announced it would provide emergency water assistance to families in 21 drought-stricken districts.
According to the Somali Centre for Water and Environment (SCWE) not only does Somalia lack water resources, but it also struggles with human and financial resources to set up water infrastructures able to provide water to communities.
Sudan
Only two percent of water is available for domestic use in Sudan, according to the Water Project, an NGO which provides water programmes to communities in sub-Sahara Africa.
The advent of mechanised farming in the country has also reduced arable soil, causing desertification.
Niger
According to the NGO, FXB International, which aims to eradicate poverty by providing a 3-year-programme for poor families in order to become self-sustainable, water shortage is one of the most devastating problems in Niger.
In particular, the nomadic Tuareg population's livelihoods are threatened by lack of clean, potable water, a lack of vegetation, and reduction in millet production.
Mauritania
Nouakchott, the capital of Mauritania, is currently suffering from a serious water problem.
According to a July 2014 interview conducted by Euro News, the lack of sanitation ducts causes stagnant water to resurface, resulting in serious problems in terms of pollution and the spread of malaria mosquitoes.
In 2012, the drought crisis in the country left thousands of people without food and drinkable water.
Iraq
Since Isis militants ( also known as Islamic State) started their insurgence in Iraq last July, water supply has become a serious problem in the country as the rebels keep targeting water dams.
In August, IS took control over the Mosul Dam, which provides power and irrigation to a big portion of the country.
© Copyright IBTimes 2023. All rights reserved.