Worldpay chief executive Philip Jansen will land a £50m perk when his company floats in October, London City sources have told the Sunday Times. In a pay-out across management worth £350m, several top dogs at the booming payment processor will be made millionaires after the initial public offering (IPO).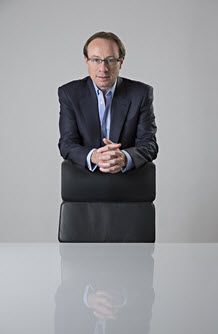 When the company decided on a floatation in October instead of merging with French rival Ingenico, it was already known that Worldpay will join the likes of Fitbit as one of the biggest IPOs in 2015. The £6bn floatation, including debt, will likely be the biggest on the London Stock Exchange of the year, and it will sent the company straight to be FTSE 100 biggest listed companies.
After Bain Capital urged Worldpay to opt for a public listing rather than a takeover by either Ingenico or German rival Wirecard, plans for a floatation, in which management aims to raise £890m, solidified. Around 200 managers will receive significant amounts from the IPO, according to Worldpay, and it said all 4,500 employees will have a share in the windfall.
The enormous payout for the company's executive and non-executive top line management is just the newest updates in a whirlwind leading up to the IPO. The spotlight was put on Worldpay when former CBI president and Barclays deputy chairman Mike Rake announced he would join the payment processing company's board. Rake, one of the biggest names in the City, has pushed the company towards a listing, underlining its great potential when helped by investors.
Worldpay's role in the journey away from cash payments in Western countries is vital, and the company says it is currently processing an average of around 31 million mobile transactions a day. The processor reported full year sales of £863.4m in 2014 and it has more than tripled its value since it was taken over by Advent International and Bain Capital from the Royal Bank of Scotland in 2010.